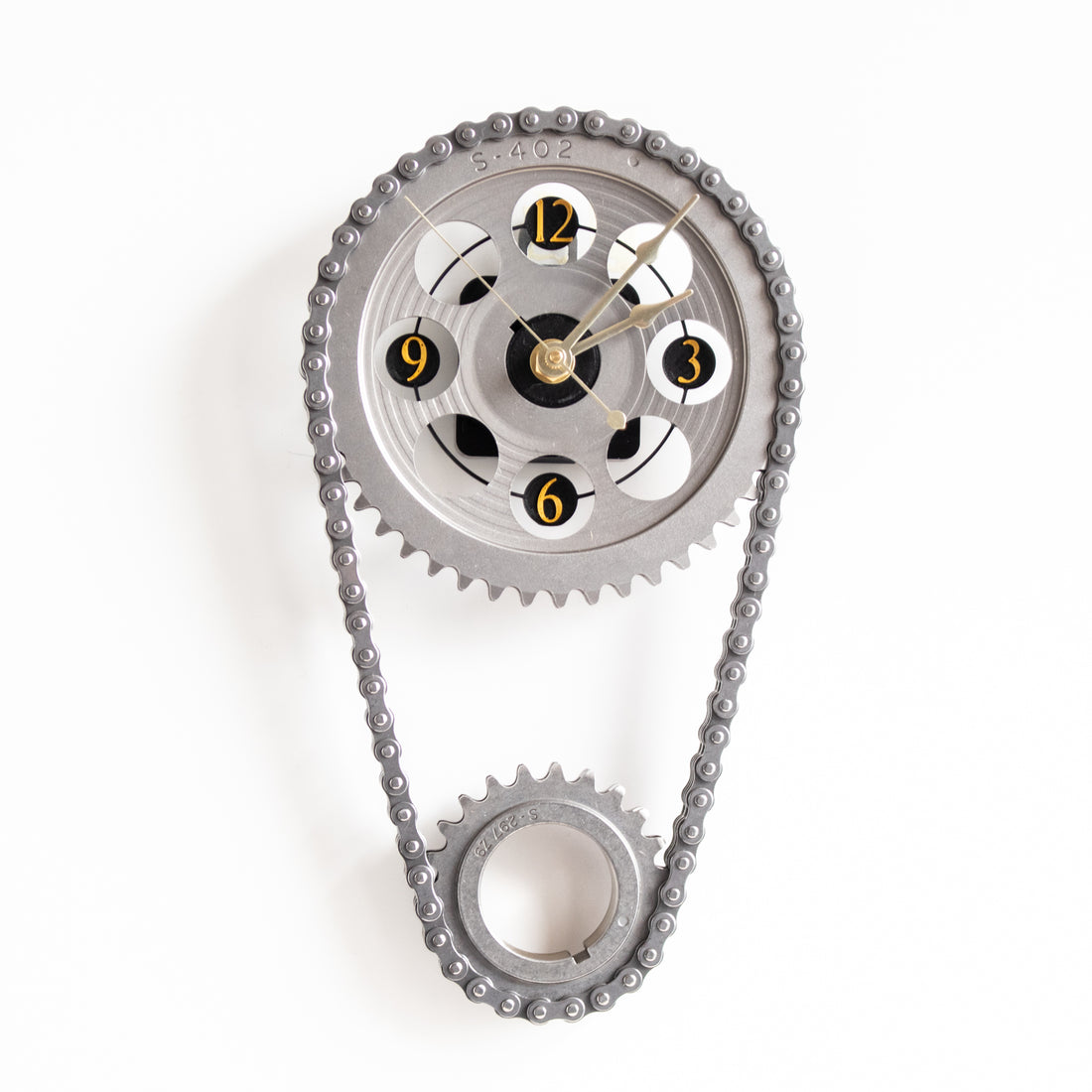 Dodge Mopar 360 | Wall Clock
The exact finish and details vary from clock to clock.
AA battery powered clock

9" x 6"

handmade in Michigan
Clock9nine is a family owned and operated small business in Michigan run by Matthew Zufelt. Using vintage technology and fusing it with modern day technology like 3D Printing, they can make designs such as the motorized, rotating gear timing clock.