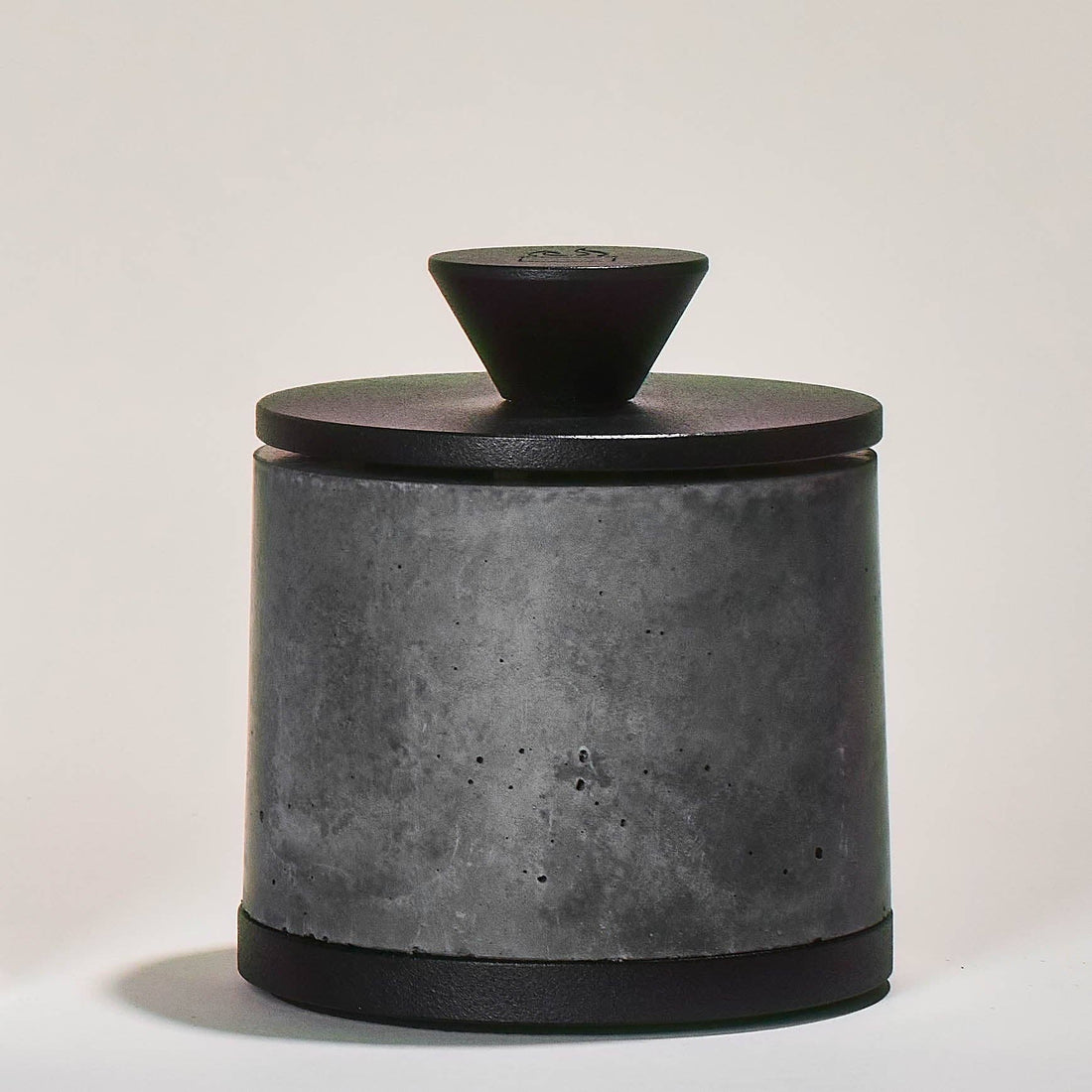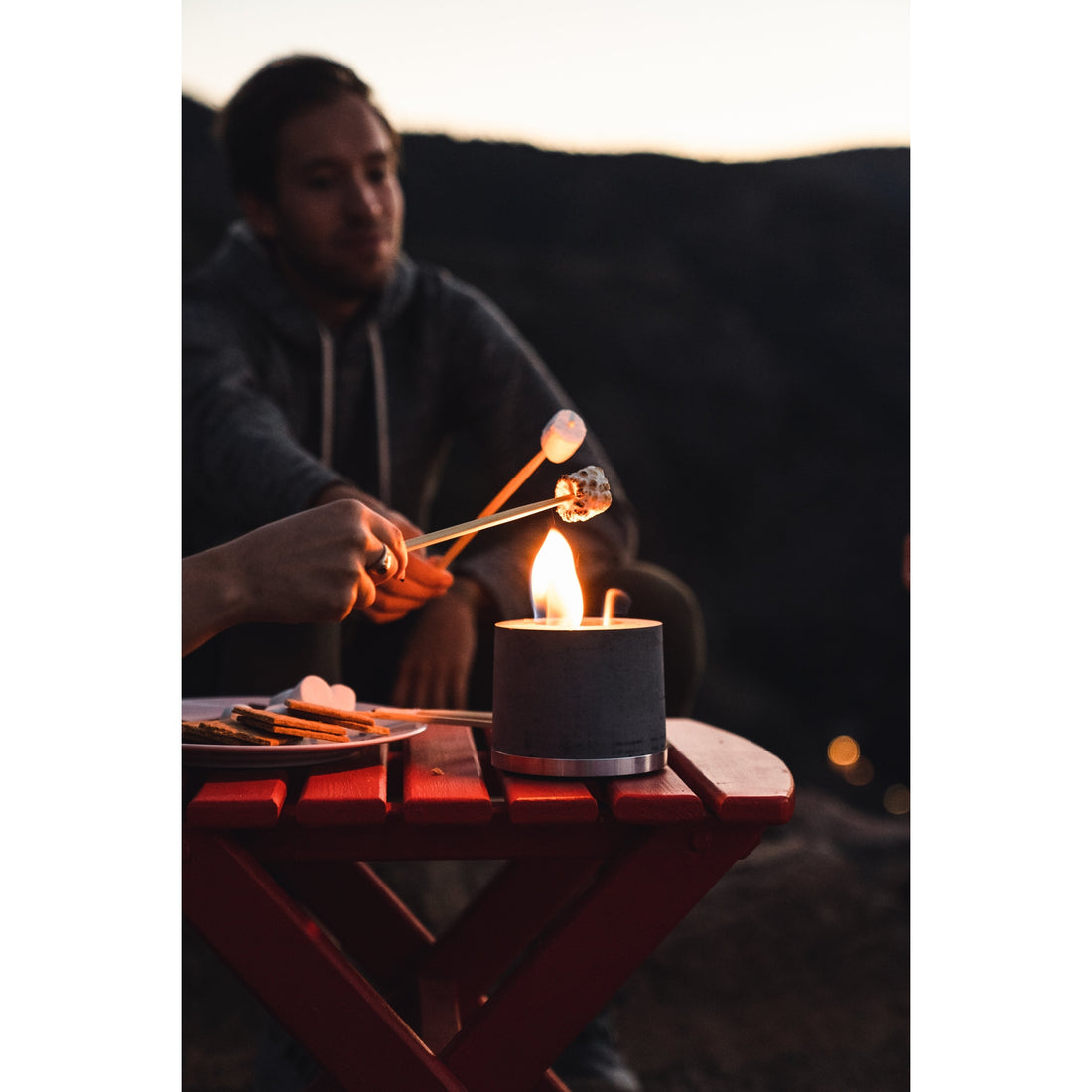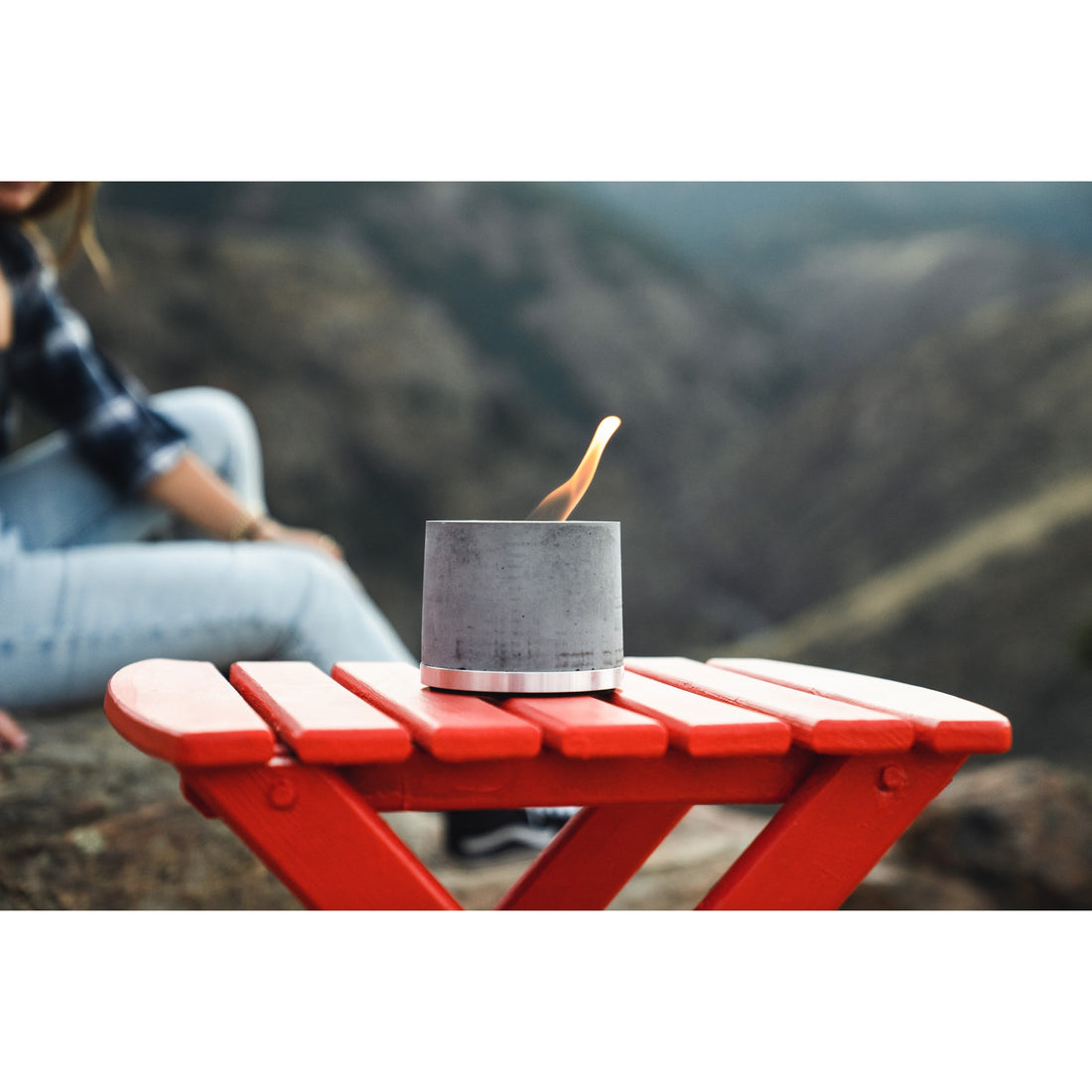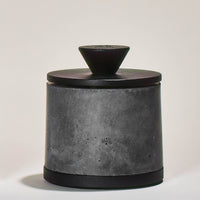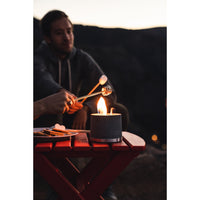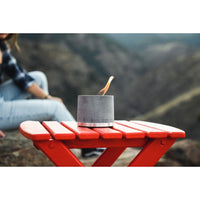 FLIKR Fireplace 3.0 | Black
With just 5 ounces of isopropyl rubbing alcohol, you will have roughly 50 minutes of burn time. With soot only where the flame touches and no carbon monoxide emission, FLÎKR Fire is as versatile as you need it to be.
While emitting a cozy warmth there is no need to turn down your a/c. Being safe to cook over, FLIKR Fire makes summertime s'mores possible wherever you are.
burn time - 45-60 minutes

capacity - 5 oz isopropyl rubbing alcohol (use 70% or higher)

5" diameter, 4.5" tall

proprietary non-absorbent, high-temperature cement and a man-made, base is from milled aluminum

made in Tennessee
FLÎKR Fire is the brainchild of Travis Seera and now the collaborative business of Travis and Haley Seera, located in Tennessee. Progress is made by the discontent, and FLÎKR Fire is the result of theirs. FLÎKR Fire was born out of the desire for a simple, safe, indoor fireplace that could operate on clean burning, inexpensive, and readily available fuel. Using a near-magical cementitious product, this piece is inspired by the wabi sabi aesthetic: simply doing what it is designed to do, accepting of flaws, and bringing natural elements and textures inside the home.