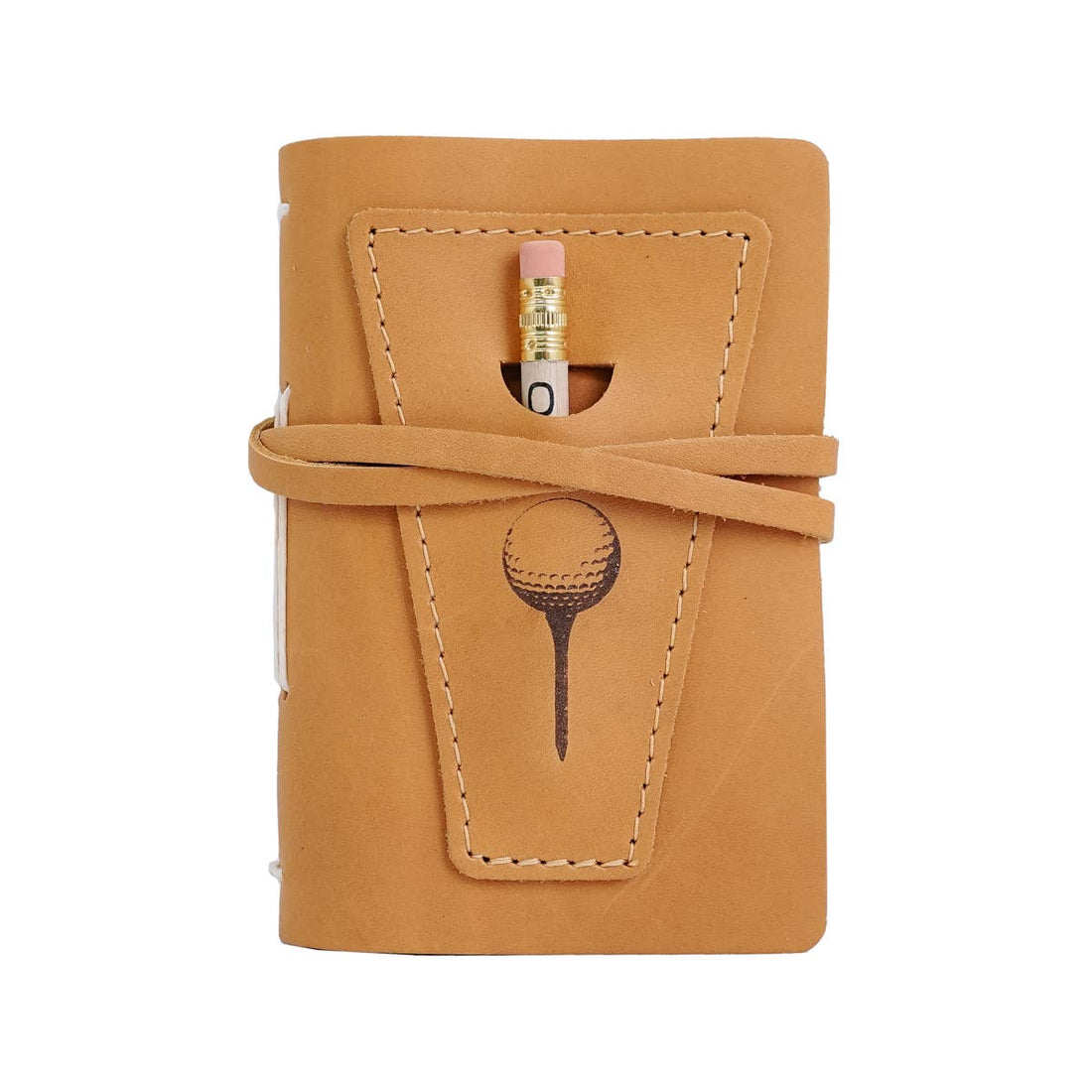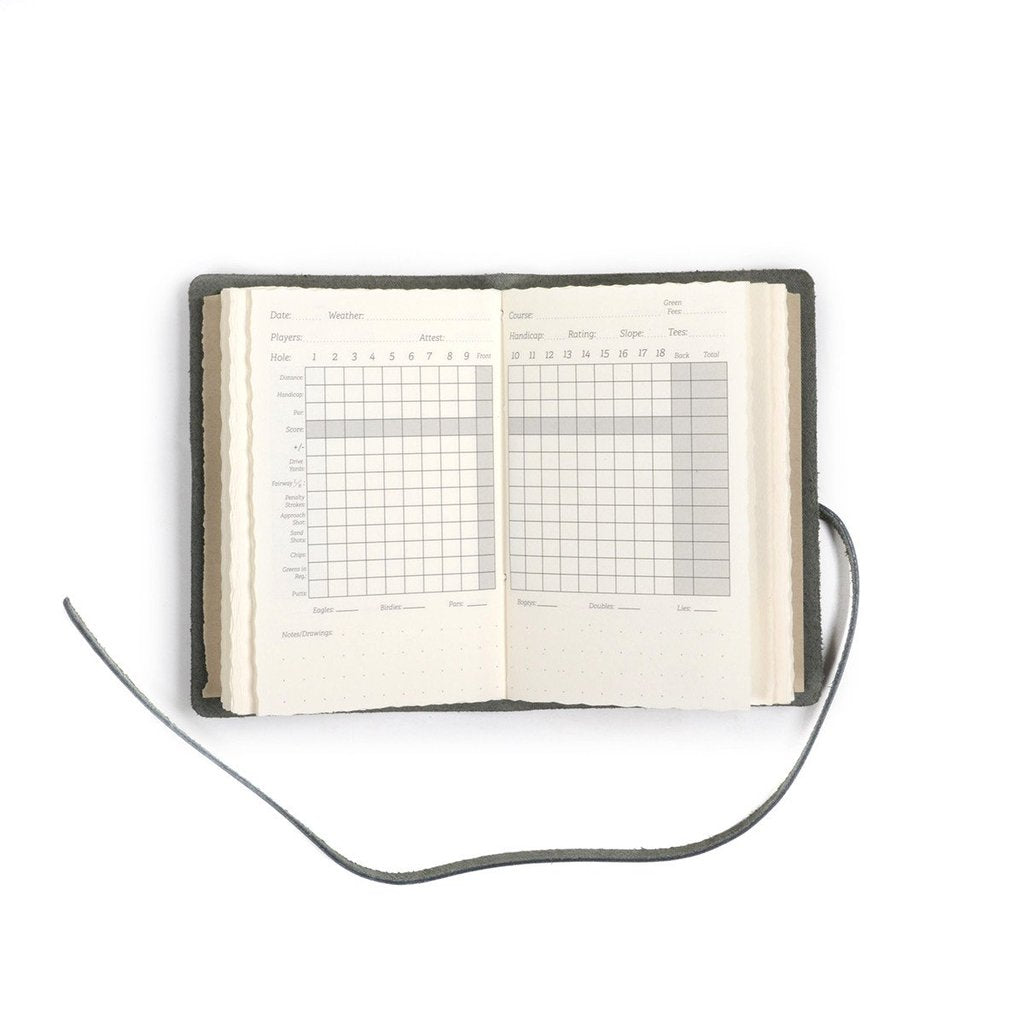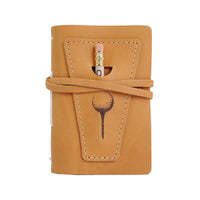 Leather Golf Log with Pocket | Buckskin
Fore! We're not going to judge your golf swing, we're just happy you're out . Track your golf score with the leather Golf Log. 
3.5" x 1" x 5.25"
96 3.25" x 5" pre-printed pages
Records 48 rounds of 18-hole games
Rough-cut, cream-colored paper
Pencil included
Made from top-grain cowhide
Wrap closure
Hand-sewn binding
Rustico is a family of artists, handcrafting inspiring lifestyle pieces at their workshop in Lindon, Utah. It began when Isaac Childs and a few friends picked a journey to live authentic by designing true-to-yourself accessories through American artisanship, encouraging the individual to step outside and reach within, to explore and to create.