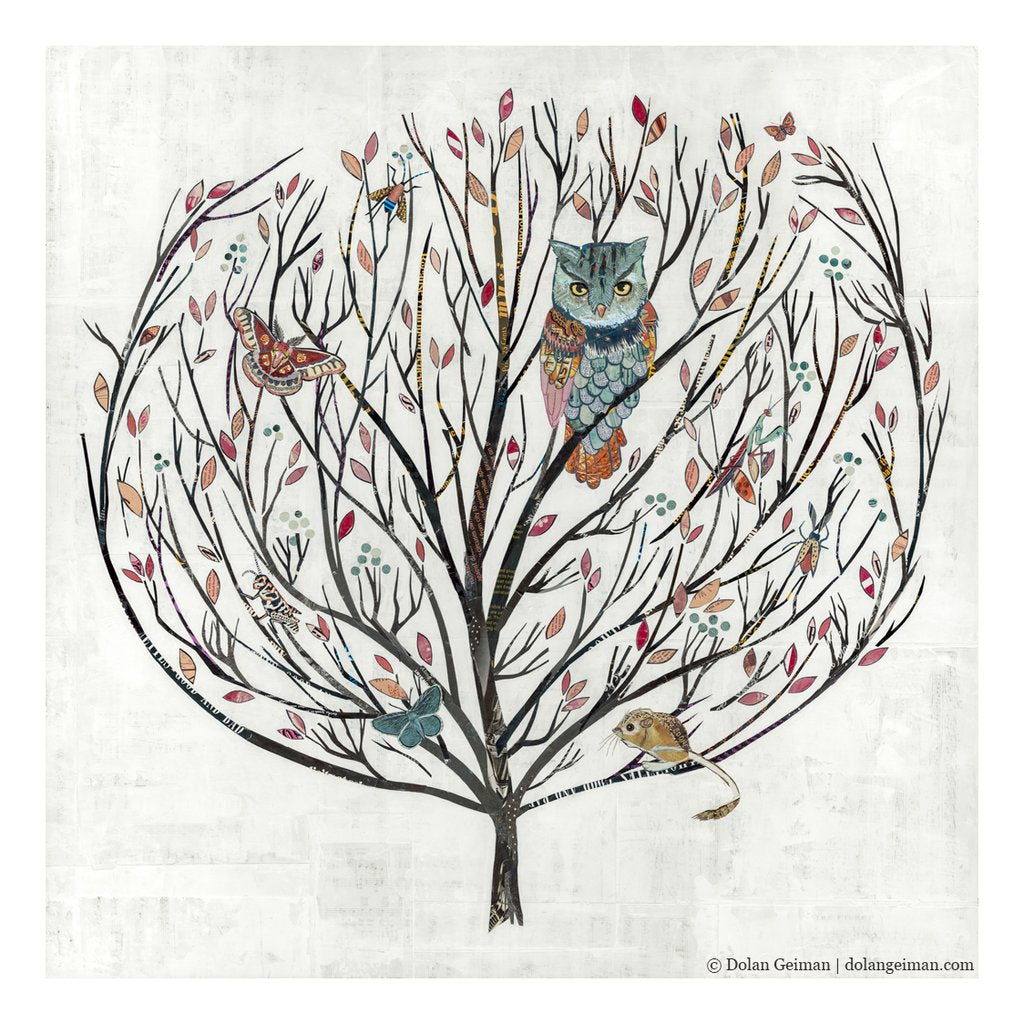 Tumbleweed | Archival Print
Archival print of the original Tumbleweed collage featuring a tree of life style composition but with tumbleweed twist. Features screech owl, kangaroo rat, horse lubber grasshopper, and praying mantis to name a few. Size 16 x 16 or larger.

unframed archival print on paper 

original was made with 

hand cut vintage papers

each print is hand-signed and numbered

available in - 16x16", 24x24", 32x32"
Dolan Geiman currently resides in Denver, Colorado. His work represents the intersection of his rural, Southern upbringing and his current urban residence. He handcrafts each piece from the vast array of materials he has been salvaging and collecting since he was a child. His two-dimensional work is created entirely from hand-cut vintage paper elements. He likes to spend time reminiscing on the past while flipping through the pages of forgotten magazines, intently searching for the perfect shape, color, or texture within a periodical's pages to add to his archive of collage elements.