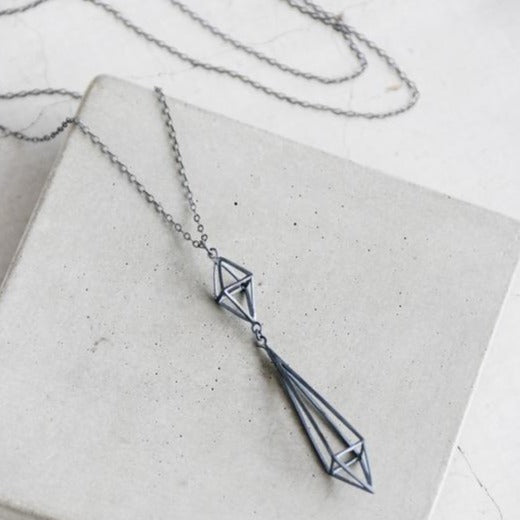 OX Pendulum Prisma Necklace
Minimalism meets complexity. 
sterling silver
pendant 2 3/4" x 1/2"
chain length 30"
made in Ferndale, MI
Elaine B Jewelry is a showroom and studio in Ferndale, Michigan inspired by the Earth and architecture. They create modern, everyday jewelry that is minimal, yet detail-driven. Born in 2010 in a small light filled studio in downtown Charlottesville Virginia, EBJ found its footing at craft fairs and small boutiques. Finding inspiration in the history and architecture and camaraderie with the community they have grown in their studio and showroom on the historic Woodward corridor.