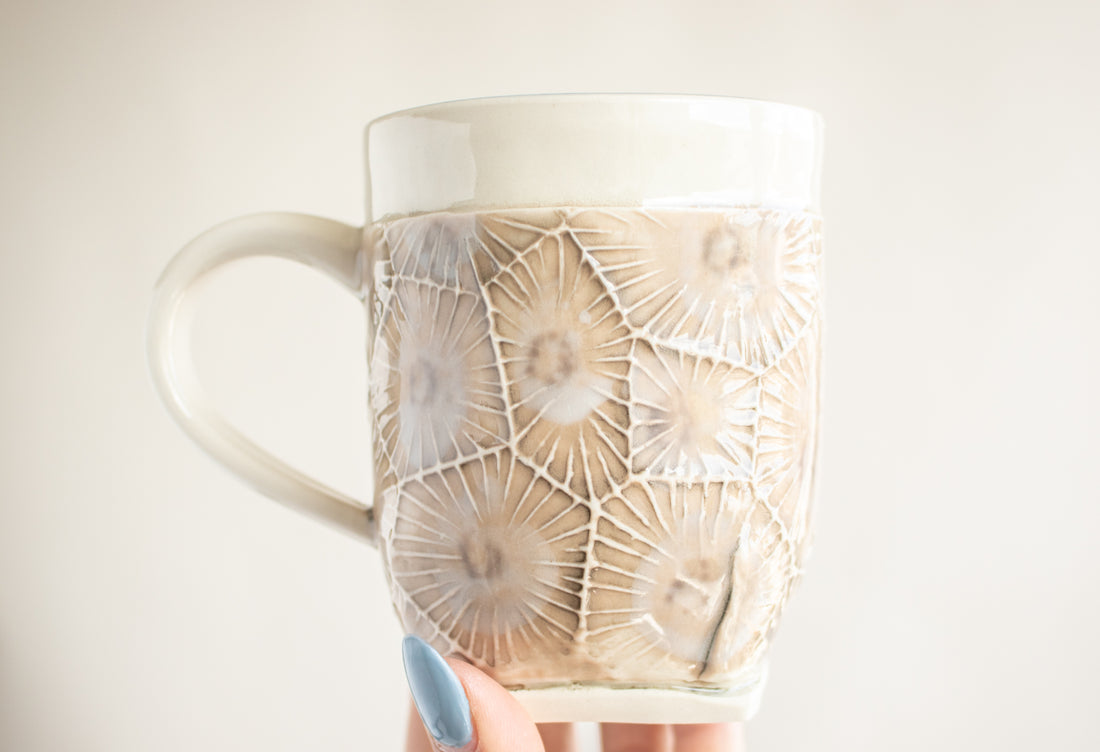 approx. 4 1/2" x 4"
due to handmade nature, variations may occur
hand-formed ceramic
handmade in Michigan
Originally a landscape painter, ceramic artist Elizabeth DeLyria translates the concept of landscape into the functionality of clay. Each of her ceramic element tiles is entirely formed with clay, oxides and glazes, making each piece one of a kind. Ready to hang individually or as a grouping.
"Clay is earth. Even the processes used to manipulate clay occur in nature: stains, smoke, the flow of slip on the surface, like silt in a river. Stones, birches, dunes, lakes - these are also earth, and yet fundamentally different."

The line where water meets land is a compelling place of constant change and power, yet still capable of infinite calm. The sounds of water as it reaches land, the feel of wind coming in over the lake, and the sight of driftwood and stones worn over time to their most basic forms all come together at this one place, this one line.