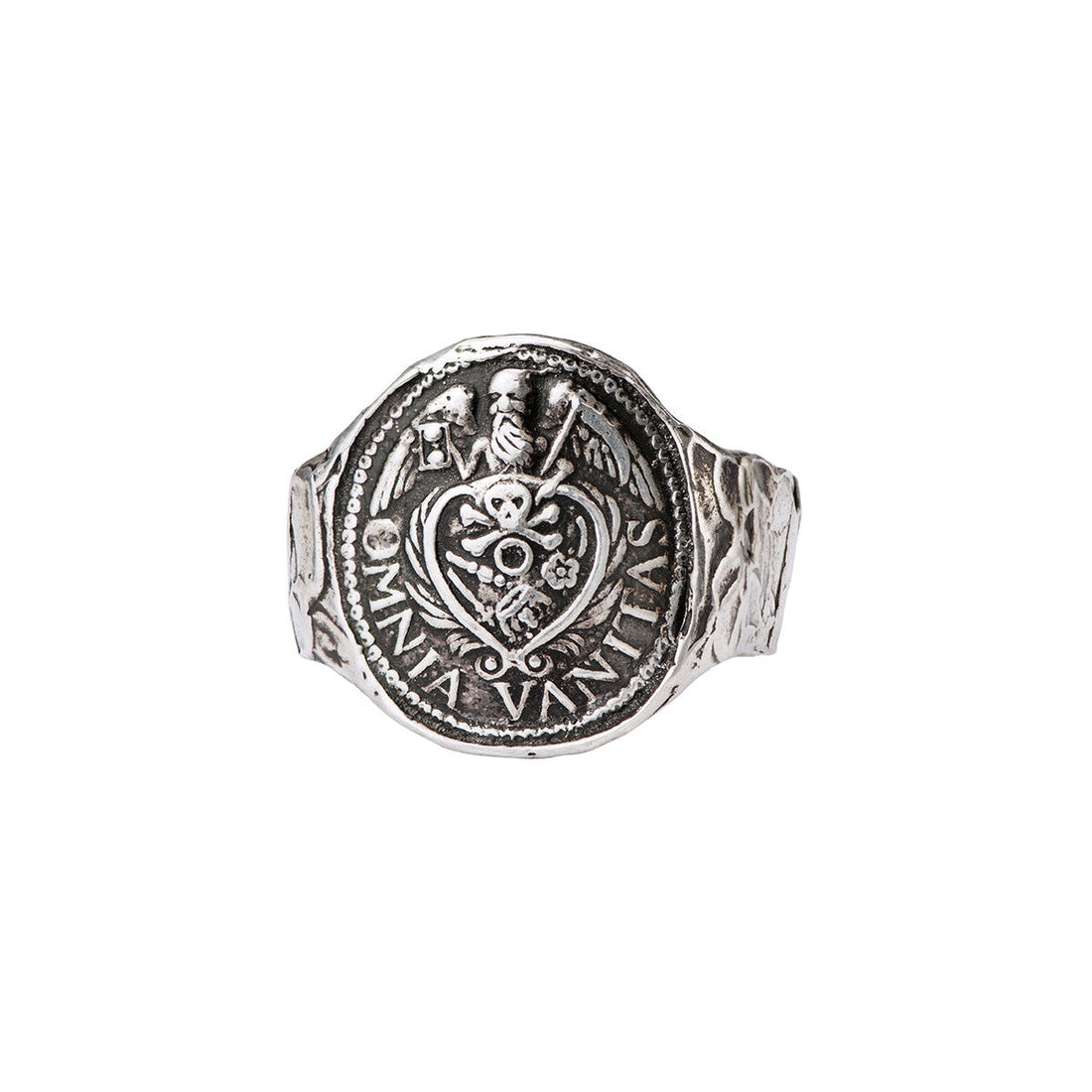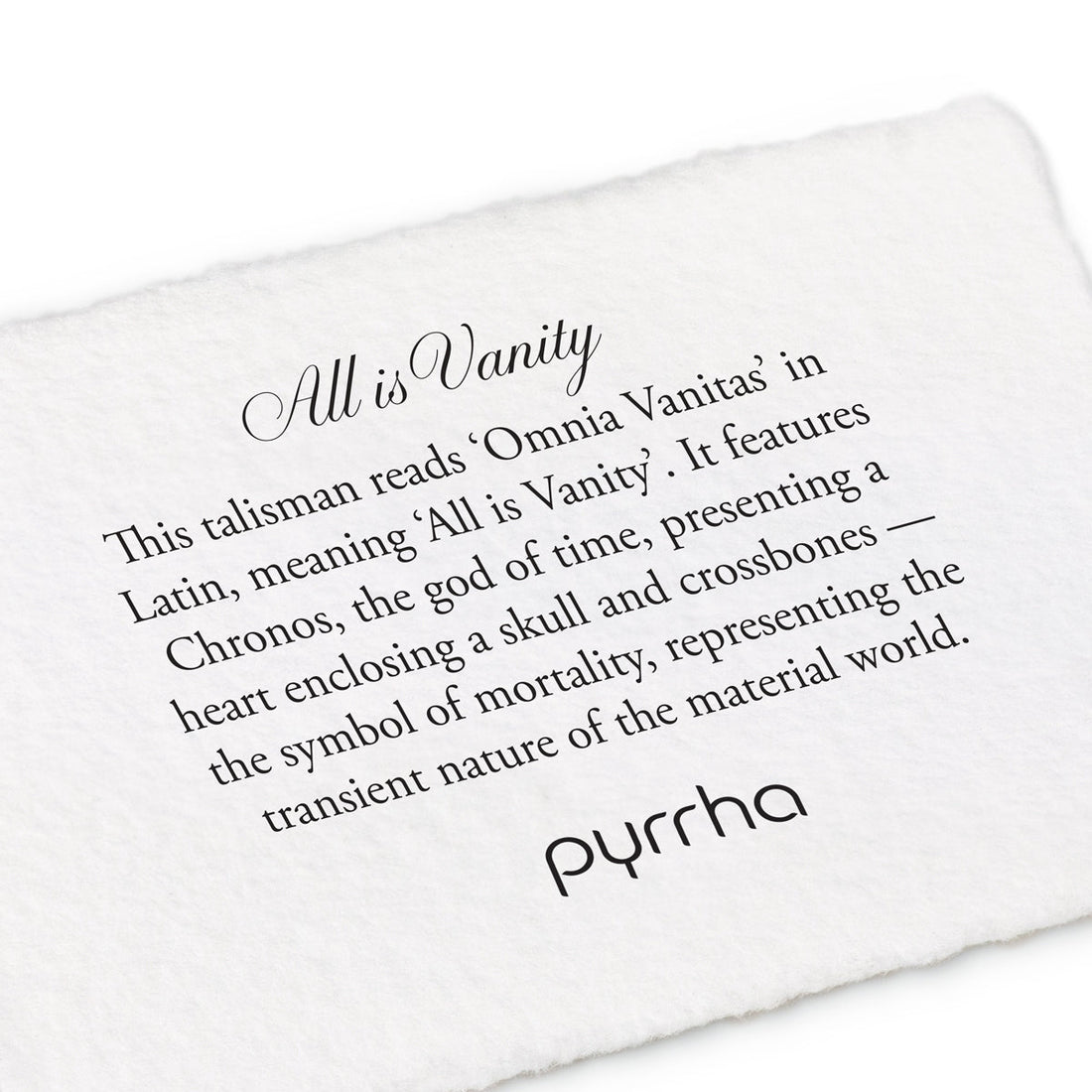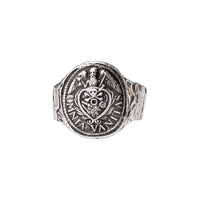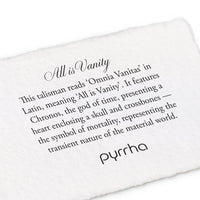 Size 11.5 | Vanity Narrow Formed Ring
This talisman reads 'Omnia Vanitas' in Latin, meaning 'All is Vanity'. It features Chronos, the God of Time, presenting a heart enclosing a skull and crossbones, the symbol of mortality, representing the transient nature of the material world.
sterling silver
size 11.5

In 1993, Wade and Danielle Papin met, fell in love and began handcrafting jewelry at their kitchen table in Vancouver. Two years later, they founded Pyrrha with a commitment to letting their materials inspire their work. 
After experimenting with a range of design styles, they found their calling in a box of dusty old Victorian wax seals. They began casting jewelry from the rough-hewn, antique seals and thus Pyrrha was born. The resulting jewelry is Pyrrha's now iconic line of talisman necklaces, bracelets, cuffs and rings made from reclaimed silver, bronze and gold. Each piece is handcrafted in Pyrrha's Vancouver studio.