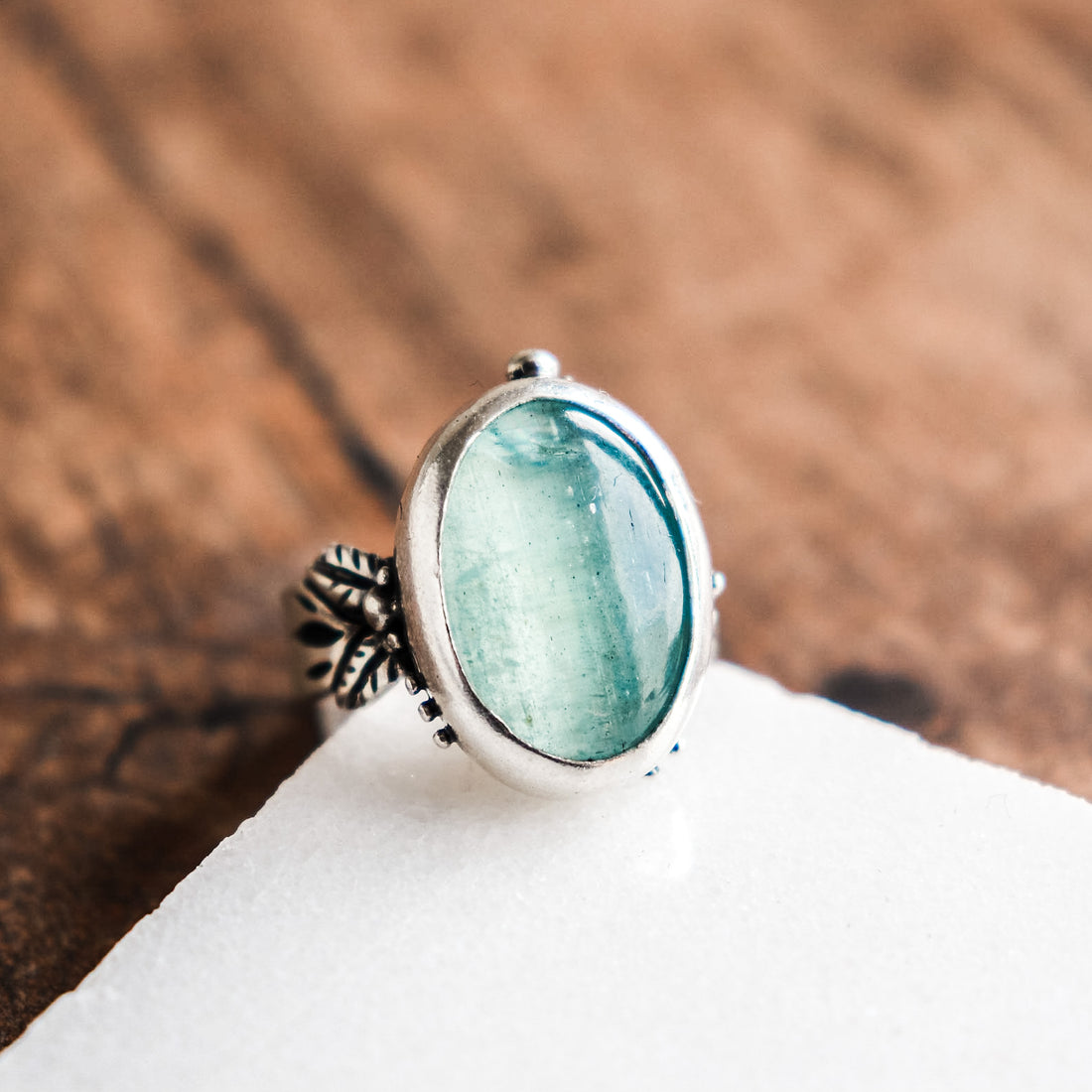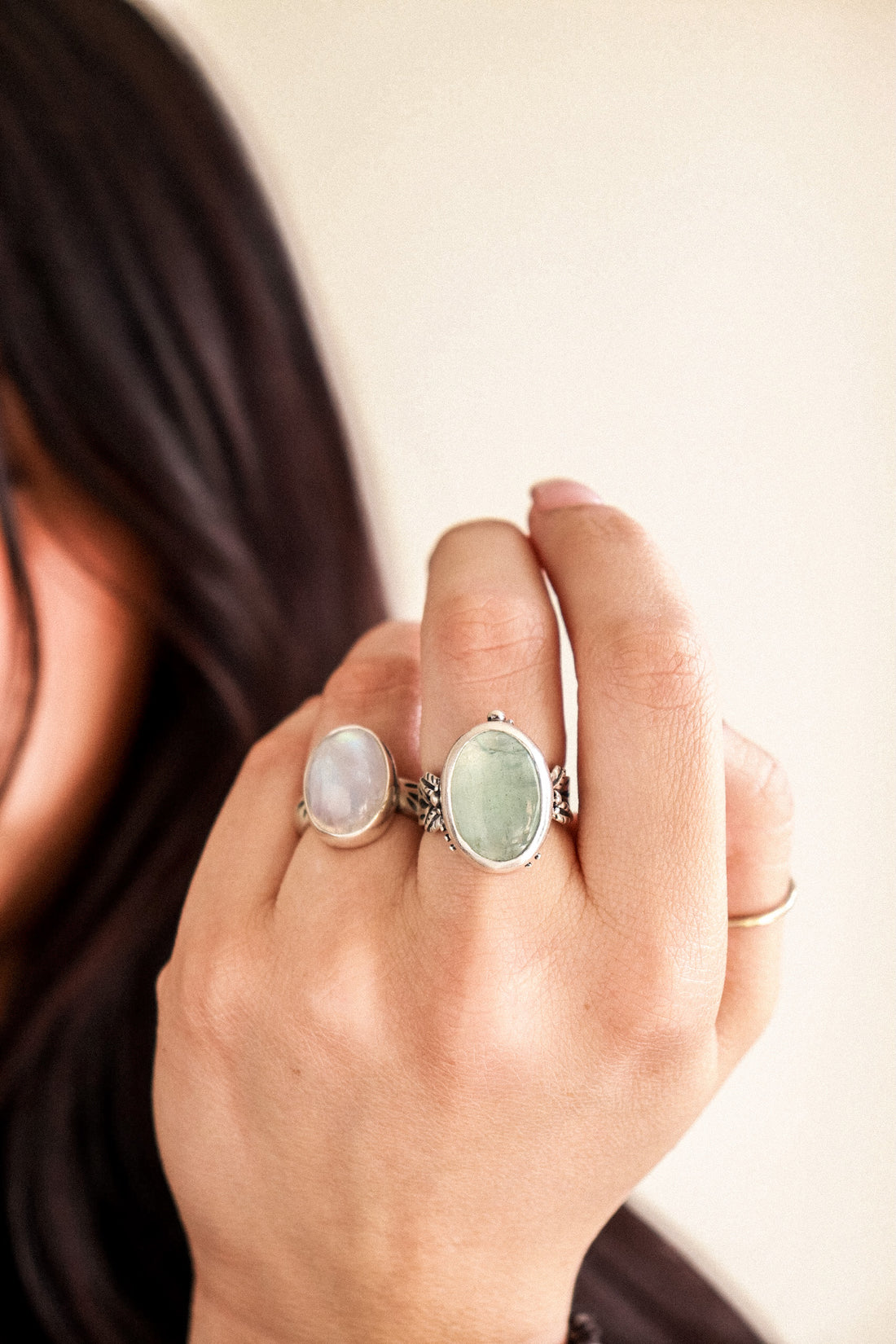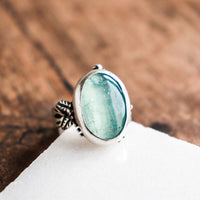 Size 7.5 | Aquamarine Oval Ring
aquamarine
sterling silver
size 7.5
setting size 3/4" x 1/2"
band width 3/8"
Kayla Jurgens is currently located in Washington state with her husband, four children, and their pack of pups. Kayla's work is inspired by her upbringing in the forests of the Pacific Northwest. From a young age she remembers the moss between her toes, catching salamanders, collecting foliage, skipping around streams, and chasing frogs. Fox and the Fawn came to life shortly after her husband returned from his first deployment, she invested in a small torch and began teaching herself the ropes with help from old books.