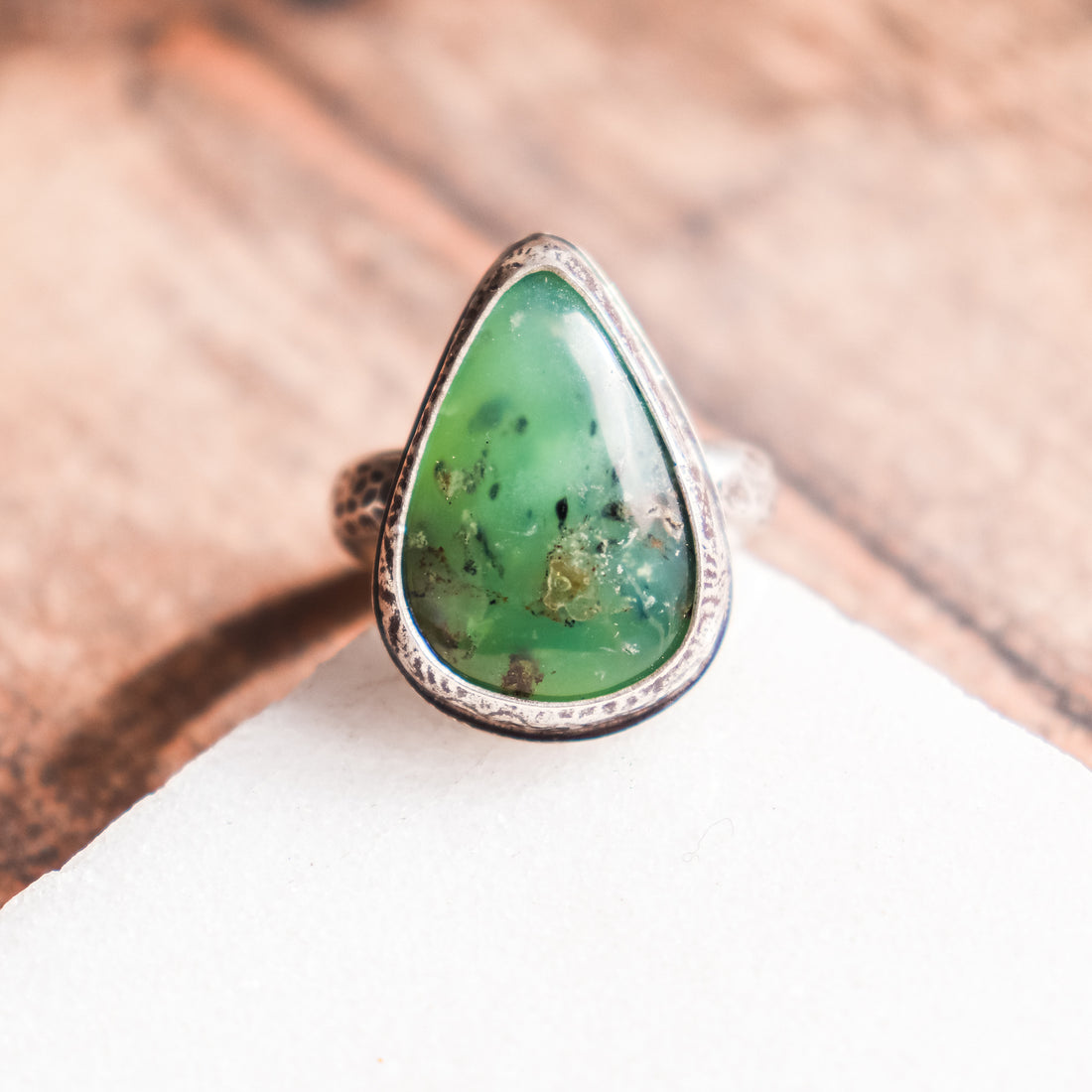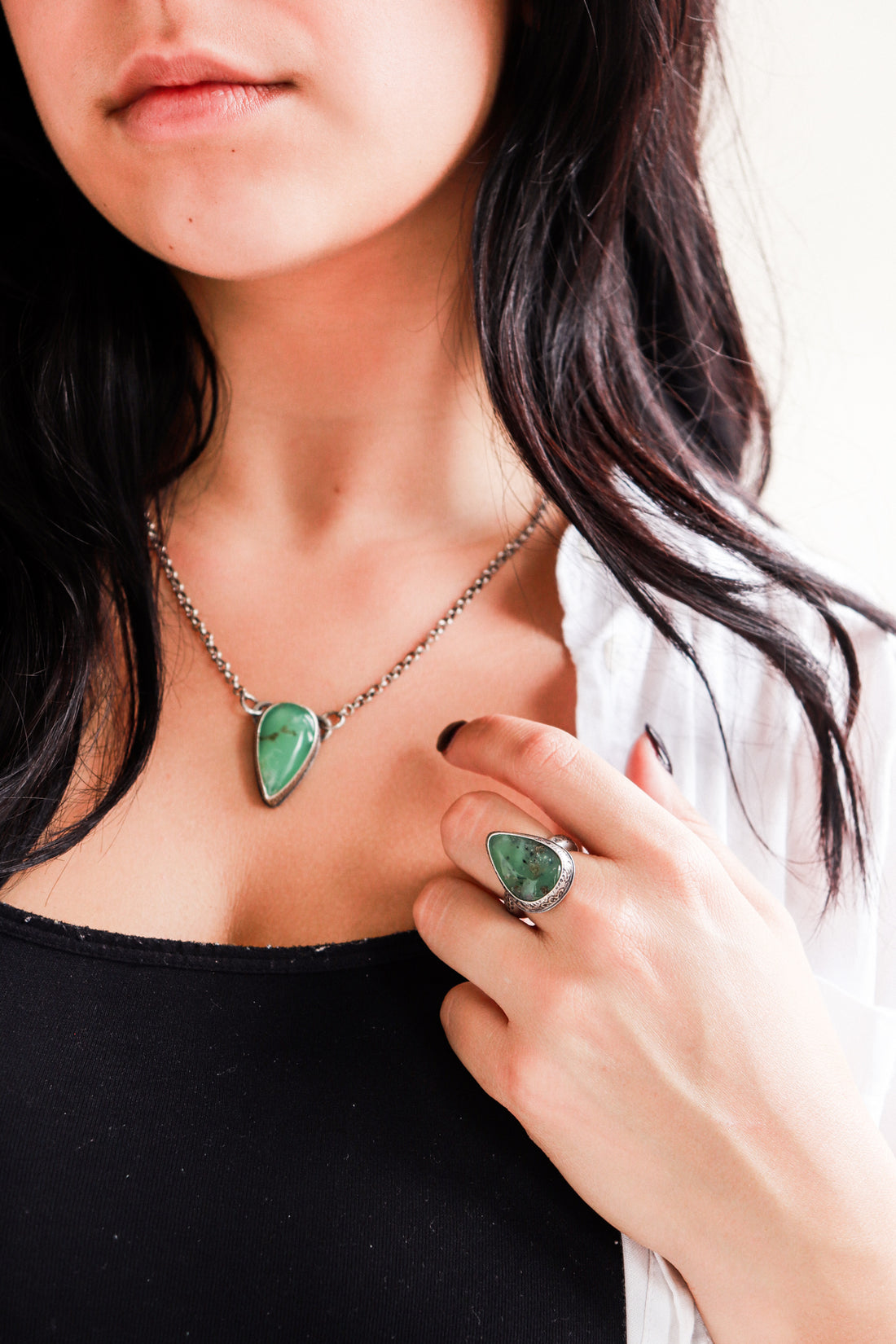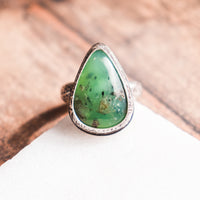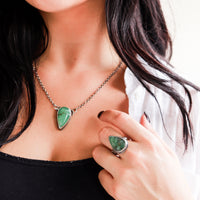 Size 8 | Chrysoprase Speck Teardrop Ring
chrysoprase
sterling silver
size 8
setting size 1" x 3/4"
Moonlight Mile Artisan jewelry is handcrafted in Jessica's southern California studio. Her love for translucent stones has inspired her most recent works. With the sun shining most of the year, it's easy to see why she revels in the way the light passes through her stones as she photographs her finished pieces. Her style is somewhat rustic, adding patina to create dimension in her simple approach to settings while letting her stones shine on their own.