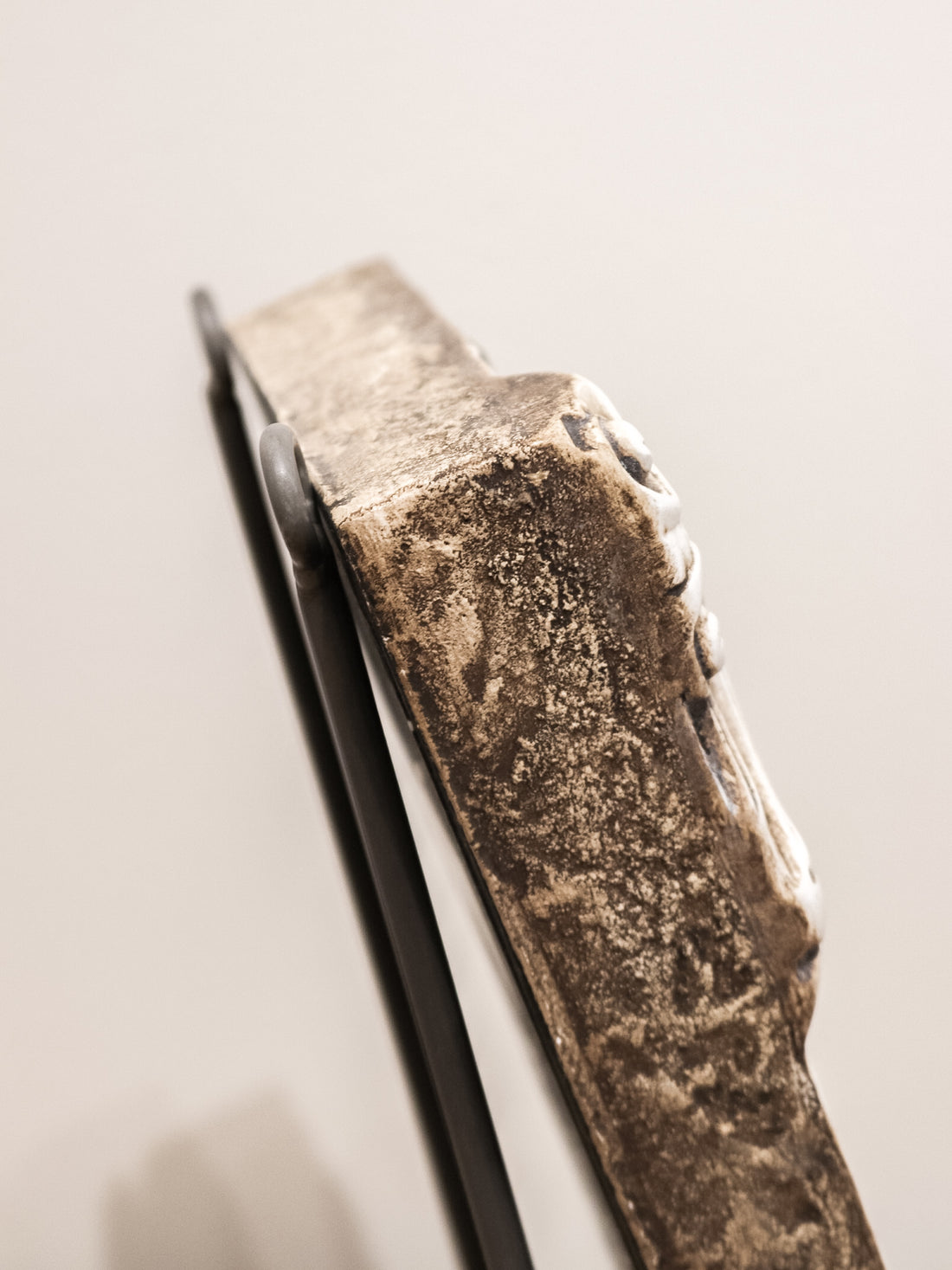 White Horse T104 (Retired) | Sid Dickens Memory Block
The white horse shining spirit of majesty faithful steed linked by fable's golden bridle to all humankind..

Size: 6x8 in.
retired summer 2018
This particular tile is pre-owned and was made in Sid's early days - the sides are his classic textured plaster with coffee-toned antique patina. See last photo for example. The front and sides are in excellent condition, and there is slight wear on the back.
Memory Blocks are hand crafted plaster made in Vancouver, BC by artist, Sid Dickens. They are finished to a porcelain-like quality and cracked to create an aged look and feel. Each Memory Block is made from hand-poured plaster. Each tile is hand-painted by our artists who also apply different finishes, including silver and gold leafing. Memory Blocks are then hand-stained to ensure the consistency of style through the different tiles.