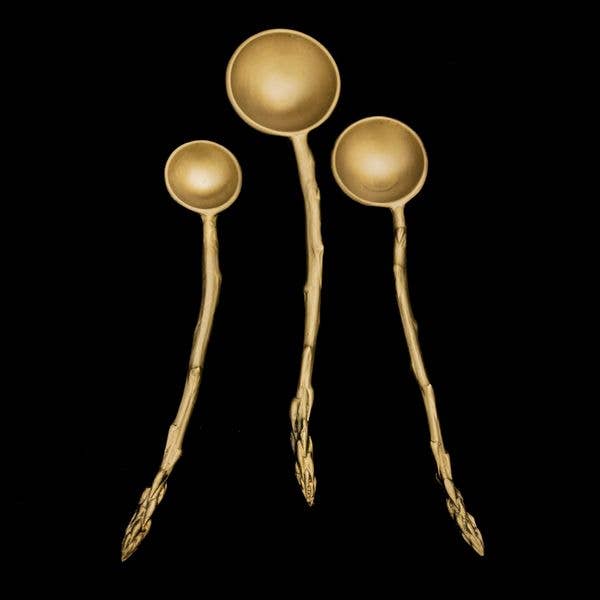 Asparagus Nesting Spoons | Set of 3
5 1/2" length

cast in pewter with a green finish

hand wash with soap and water only.
Michael Michaud combines his love of nature, and exceptional knowledge of precious metal casting and model making, to create wonderful giftware and tabletop items. The collection is comprised of napkin rings, candleholders, desk accessories, trivets, serving utensils, and much more. Each Michael Michaud Design piece is handmade in the USA and inspired by nature.