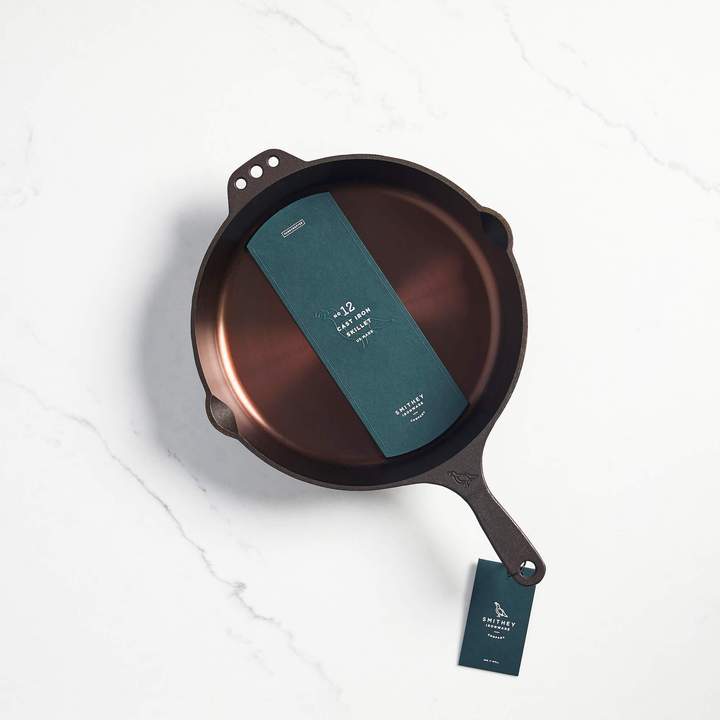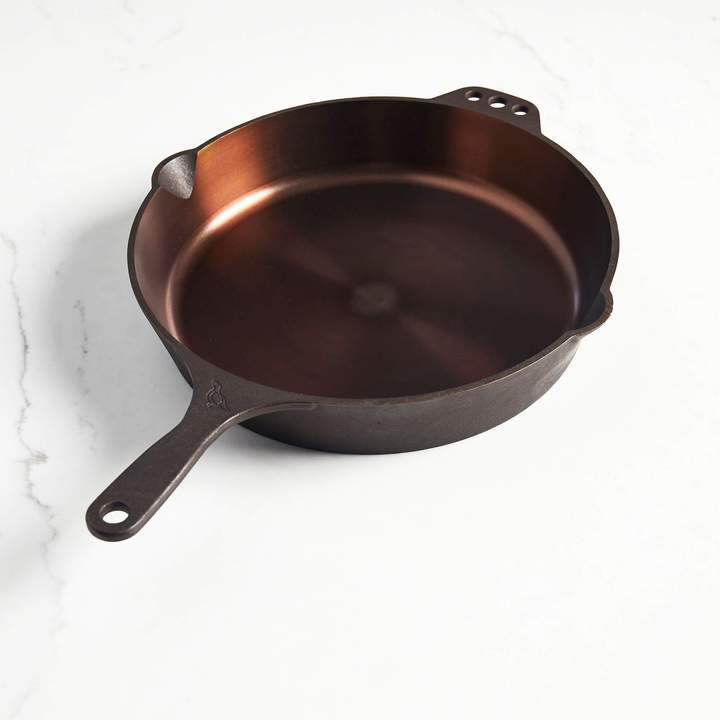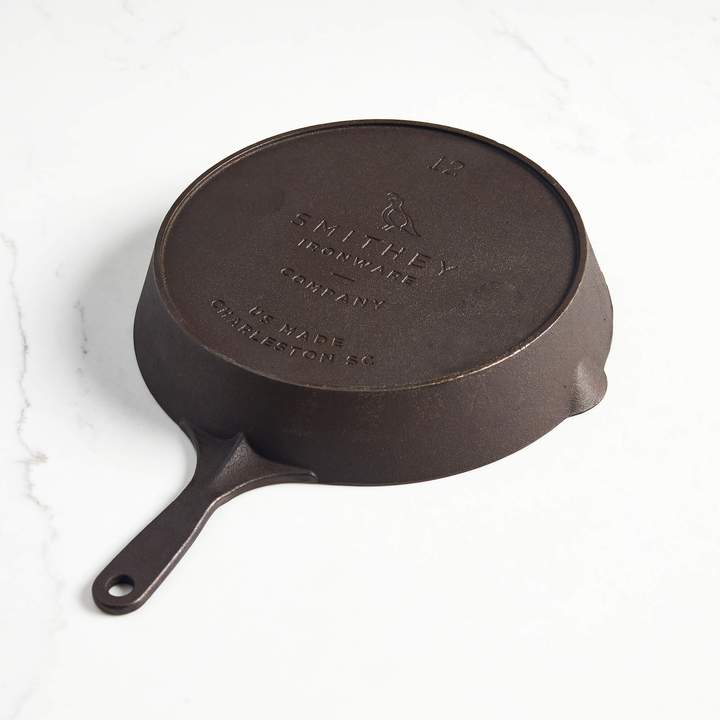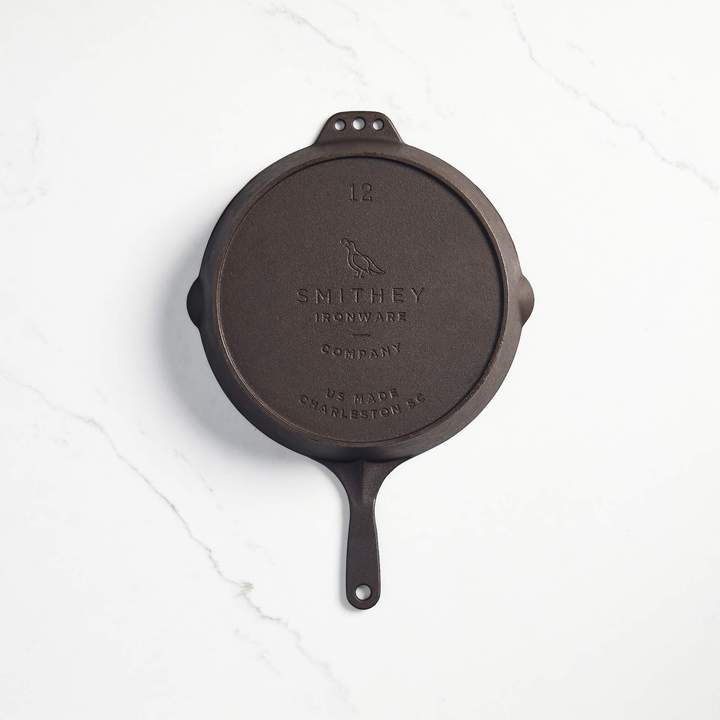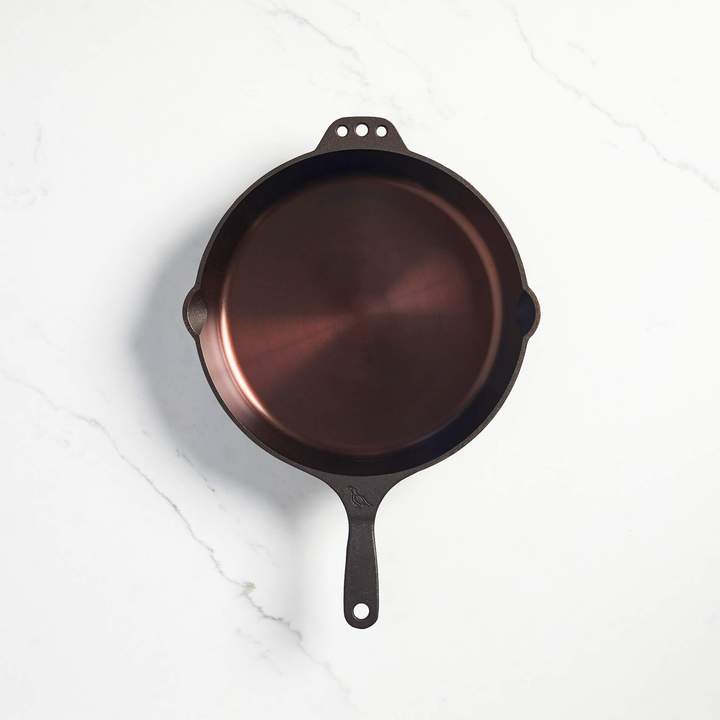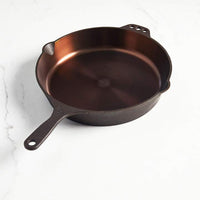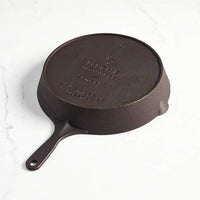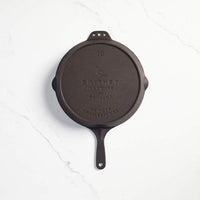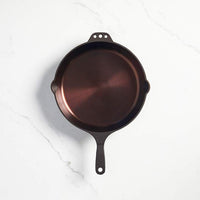 A bit deeper than the 10" with a slightly more open wall angle, the 12" is perfect for pan-frying chicken, searing steaks on the range, roasting game and vegetables in the oven, even baking biscuits. A daily companion in the kitchen, the 12" skillet can also be used outdoors on the grill or over an open campfire. With Smitheys signature polished interior finish, the 12" when seasoned is naturally non-stick and free of chemical coating. 
cast iron
diameter: 12"
depth: 2.25"
Smithey Ironware is a backyard story. Their founder, Isaac Morton, hatched the idea for Smithey while tinkering around his woodshed admiring the smooth surfaces and timeless logos of vintage ironware. Here, he developed an expertise in restoring beautiful old cookware pieces, which he would then gift to friends and family. 
Made in the US, their skillets begin as raw castings with a surface similar to heavy grit sandpaper. They transform each one into an elegant cookware piece by hand & machine in Charleston, SC. They are so confident in the quality of their cookware, that each Smithey comes with a lifetime guarantee.
Smithey believes that some of the best cast iron sits on the ranges of future generations, and they plan to share it with you. In the kitchen or around the campfire, their goal is to be first in mind when home chefs think of premium cast iron cookware.