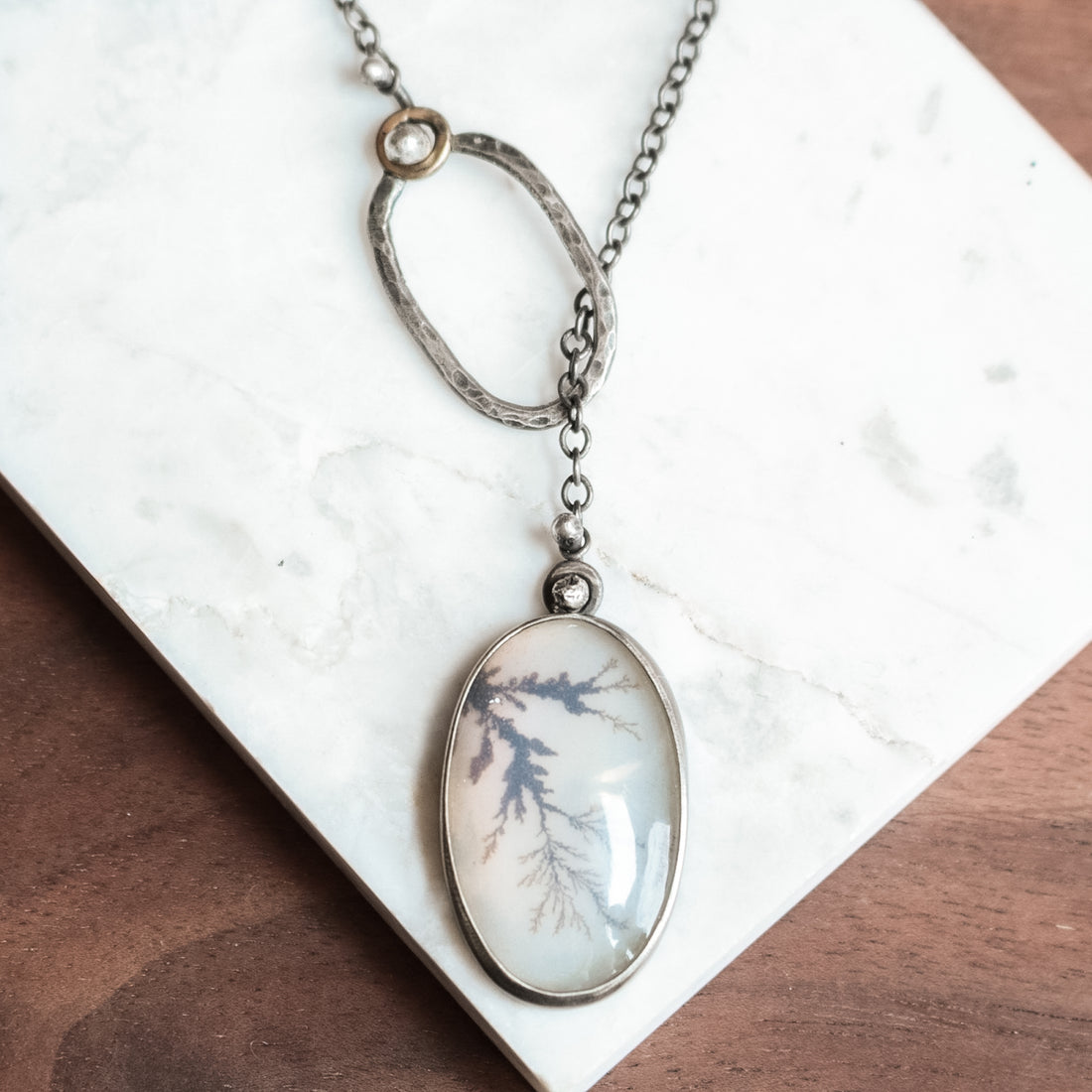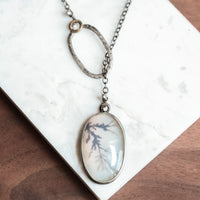 dendritic agate

sterling silver
pendant 3/4" x 1"

chain length 17" adjustable
handmade in Whitefish, Montana
Sable Stone is a one woman-run business based in Whitefish, Montana. Anna Newell, the self-taught metalsmith behind Sable Stone, grew up in small town Ohio where a love for rocks, dirt, and all things outdoors was cultivated early on. After completing a degree in Soil Science and a few stints on sustainable farms across the country, she found herself in Northwest Montana. Here she spends summers working as a hydrological/fisheries/soils technician, fly fishing, mushroom hunting, hiking, and rafting. Aside from skiing, the off season is when she's able to reflect on summer's inspirations and turn them into metal. 

Anna has never been a fan of traditional jewelry - she's always preferred a rougher, natural, not-so-perfect look. When she was younger she would adorn herself with things found in the woods, the field, or on the beach - coming home with pockets full of rocks more often than not. Shark teeth necklaces and feather earrings were among the staples.

Sable Stone is an evolution of that style - bold, edgy, inspired by nature's subtle imperfections, but still pretty and simple.