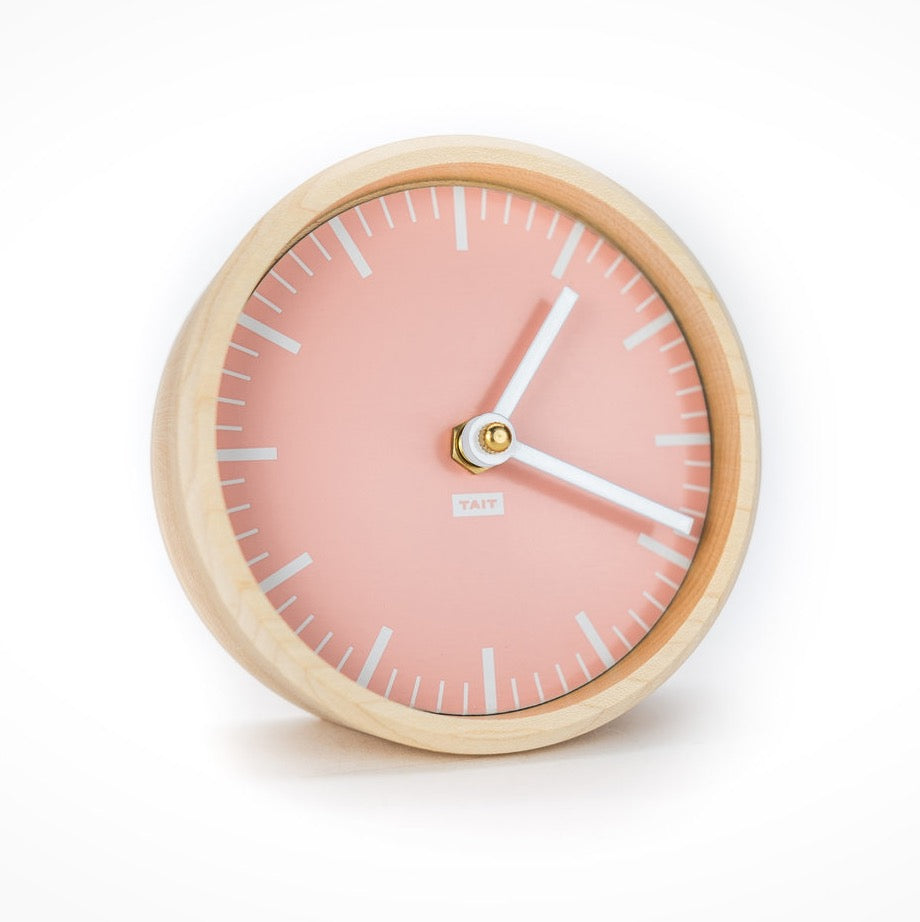 Perfect for your desk, nightstand, bookshelf or living room.
The TAIT Wall Clock is crafted out of solid maple, steel and aluminum and made with 100% USA-sourced materials.
4" x 4"
silent mechanism
handmade in Detroit, MI
TAIT Design Co. is a Detroit-based independent design company owned by Matthew Tait and Audrey Elkus. They specialize in homewares that are thoughtful and timeless, and toys that help people of all ages develop mentally and socially. All of their products are made from 100% USA-sourced materials and are assembled by hand at their studio in Detroit. Their mission is to create beautiful products that bring people together through a sense of play, impact the local economy through regional manufacturing, and empower the next generation of designers by showcasing Detroit design around the world.