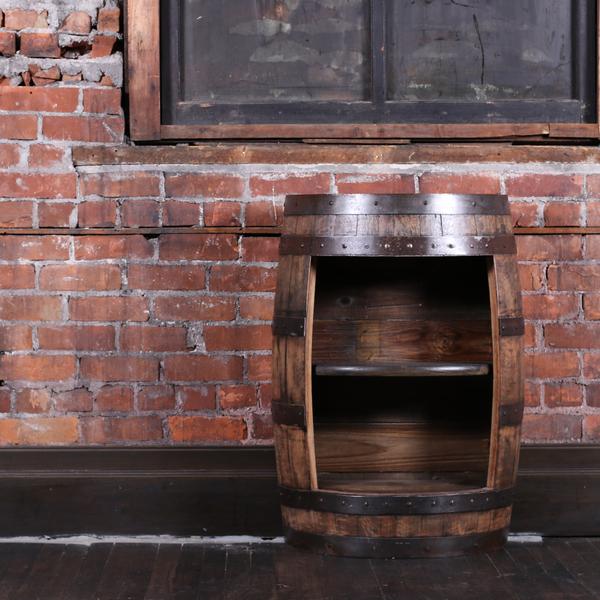 Half Barrel Hideaway | Retro | Local Pickup Only
*Local pick up only!
This version of the Half Barrel Hide Away is refinished yet still keeping some of the character of the aged whiskey barrel. It is finished with an oil that accents well with the American white oak and really brings out the beauty in the wood. Display your decor or whiskey collection while hiding away your secrets in this unique two shelf half barrel cabinet. 
Length: 34" Width: 12" Height: 36"

Reclaimed Whiskey Barrels
Motor City Barrels is a family-run woodworking shop in Berkley, MI. The wood is all cut from reclaimed Detroit whiskey barrels, and each piece has its own unique patina. Measurements vary slightly piece to piece, as does patina and exact coloring.