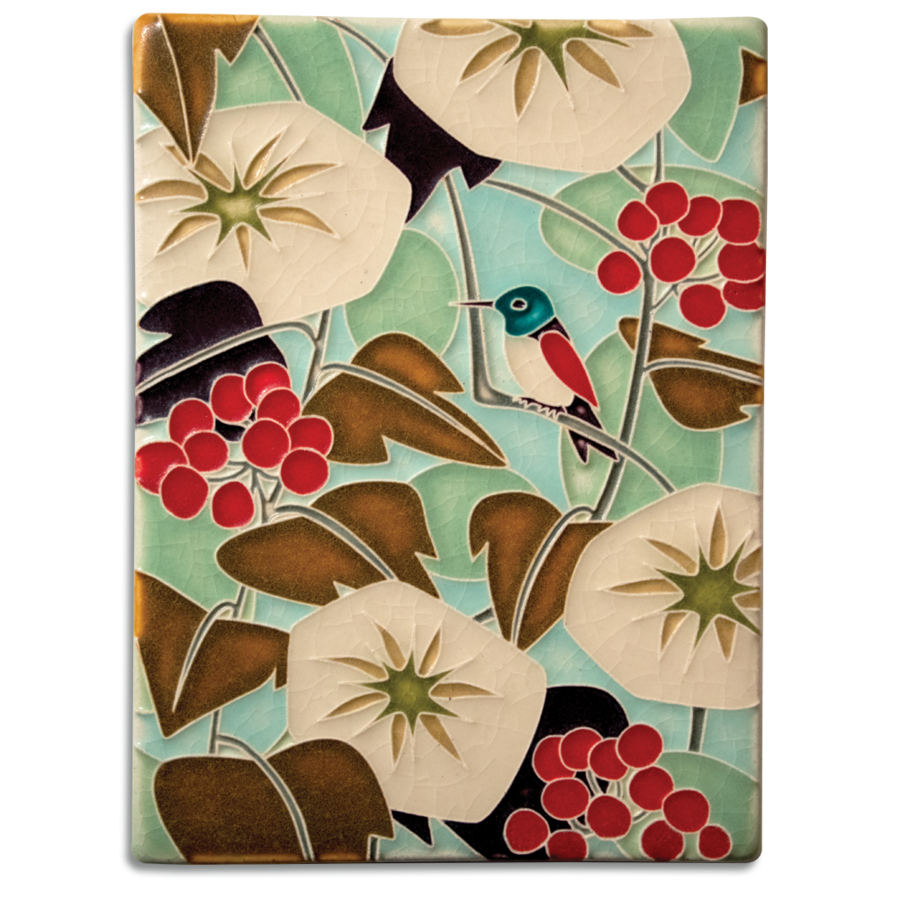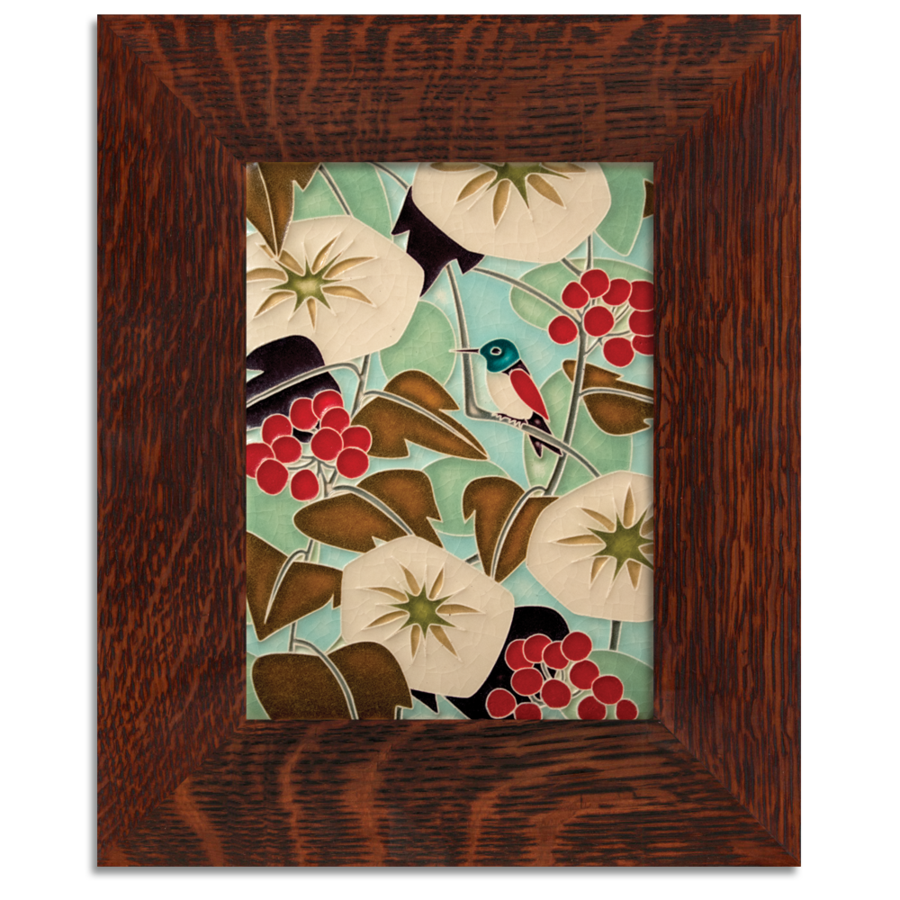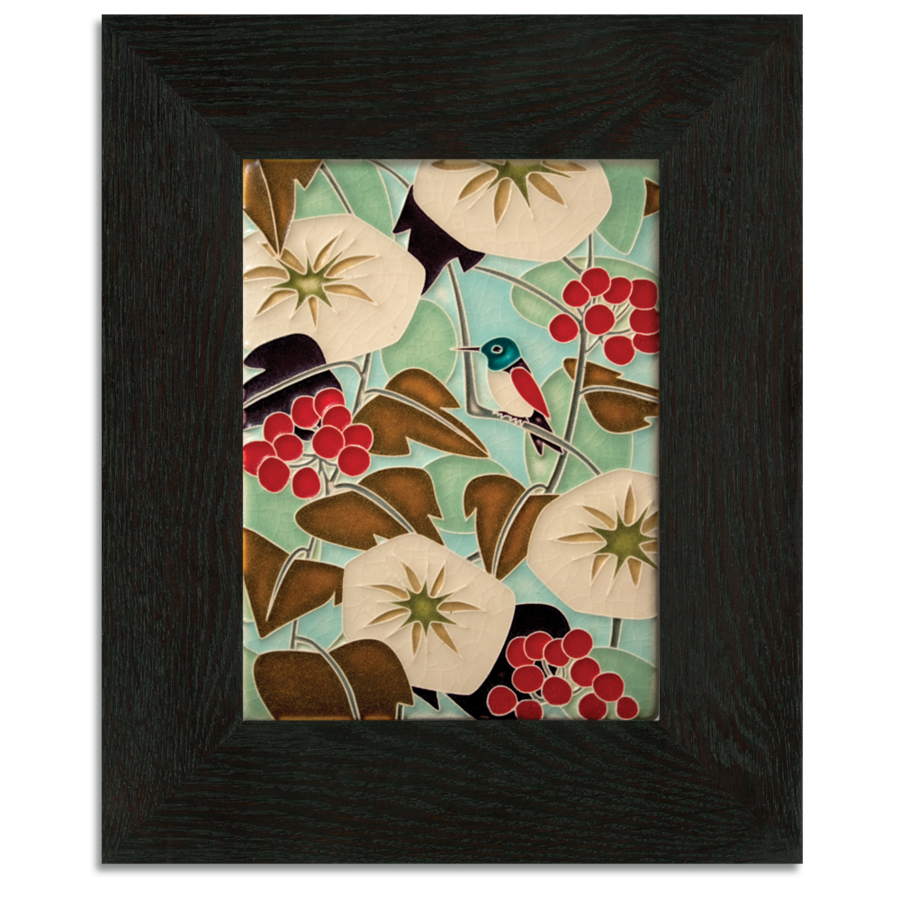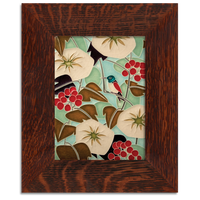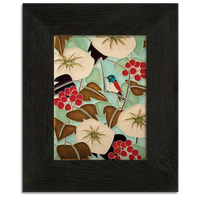 Motawi Hummingbird in Cream - 6x8
Motawi Tileworks collaborated with illustrator Cary Phillips on this vivid Hummingbird design. Phillips' work has been used in children's books, for greeting cards, and even on fabrics.

Motawi Tileworks is based in Ann Arbor, Michigan where they design and make all of their ceramic tiles by hand. They can be hung on the wall, displayed on a stand, or used as the focal point in your next tile project.
tile size: 5 13/16" x 7 13/16"

size with frame: 9 1/2" x 11 1/2"
tiles are 5/8" thick and have a notch at the back for hanging
The solid wood frames are built by Family Woodworks in Pennsylvania with premium 2-inch flat quartersawn white oak wood and finished using their 4 step signature process. Available in Nutmeg and Ebony finishes.
The solid wood clocks are handmade in Iowa by Schlabaugh & Sons. Quartz movement with AA battery included. John Schlabaugh and his team have been designing and crafting wooden clocks and accessories for over 37 years. Originally working alongside his father, Emil, the family business is now run and operated by John and his wife, Jane Schlabaugh.