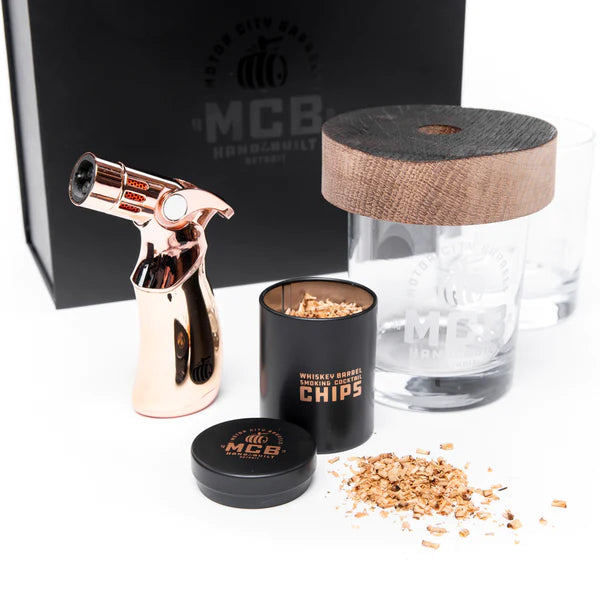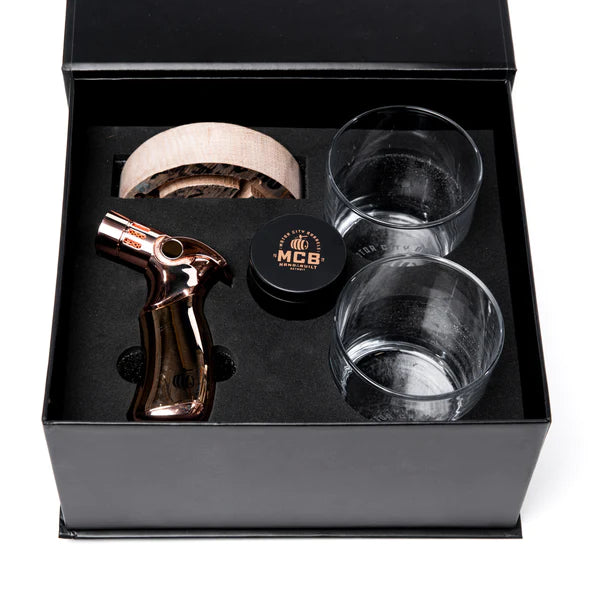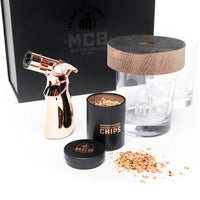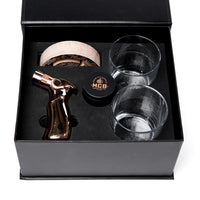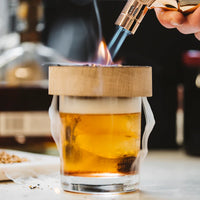 Infusion Smoked Cocktail Kit
Enhance your specialty cocktail drink experience with this one-of-a-kind smoked cocktail kit. By using authentic whiskey barrel wood chips to smoke your drink, smokey bourbon notes of the wood bring on more flavors and smells during your drinking experience. A cocktail presentation your friends and guests will never forget!
includes an authentic whiskey barrel puck, culinary mini torch, 2 11oz rocks glasses, 

3.8oz tin can of authentic whiskey barrel bourbon chips

handcrafted in Detroit
made with reclaimed whiskey barrels
Motor City Barrels is a family-run woodworking shop in Berkley, MI. The wood is all cut from reclaimed Detroit whiskey barrels, and each piece has its own unique patina. Measurements vary slightly piece to piece, as does patina and exact coloring.