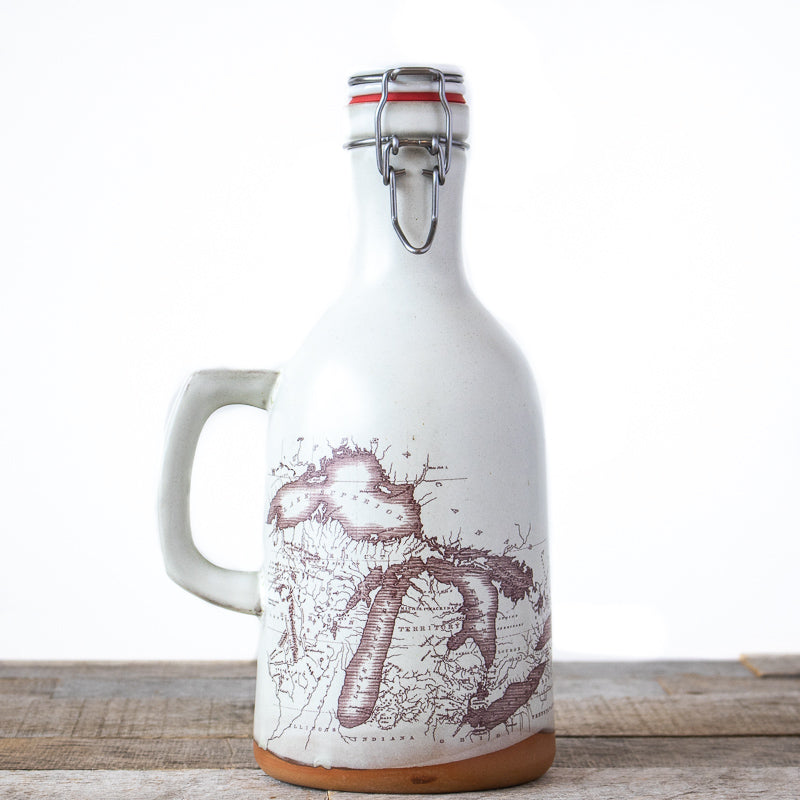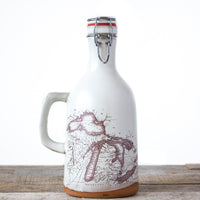 Michigan Map Growler | Cream
The 64oz growler is the perfect container to take to breweries or hold any liquid hot or cold. The swing-top lid provides an air-tight seal that will keep beer fresh for weeks.

64 oz. 

13" x 7"

made in Kalamazoo, MI 
Located in a small studio in downtown Kalamazoo, MI, Grayling ceramics is a partnership of Maura and Shay Church. In 2014, Maura's 15 years of experience in the restaurant business and Shay's 15 years of ceramics experience combined to form the company. They are dedicated to creating an evolving line of durable, well-designed ware that reflects the color and form of the Great Lakes region. All products are either thrown on a potters wheel or slip cast in molds they create in house. The clay and glaze formulated is food safe and can be both put in a dishwasher and microwave.