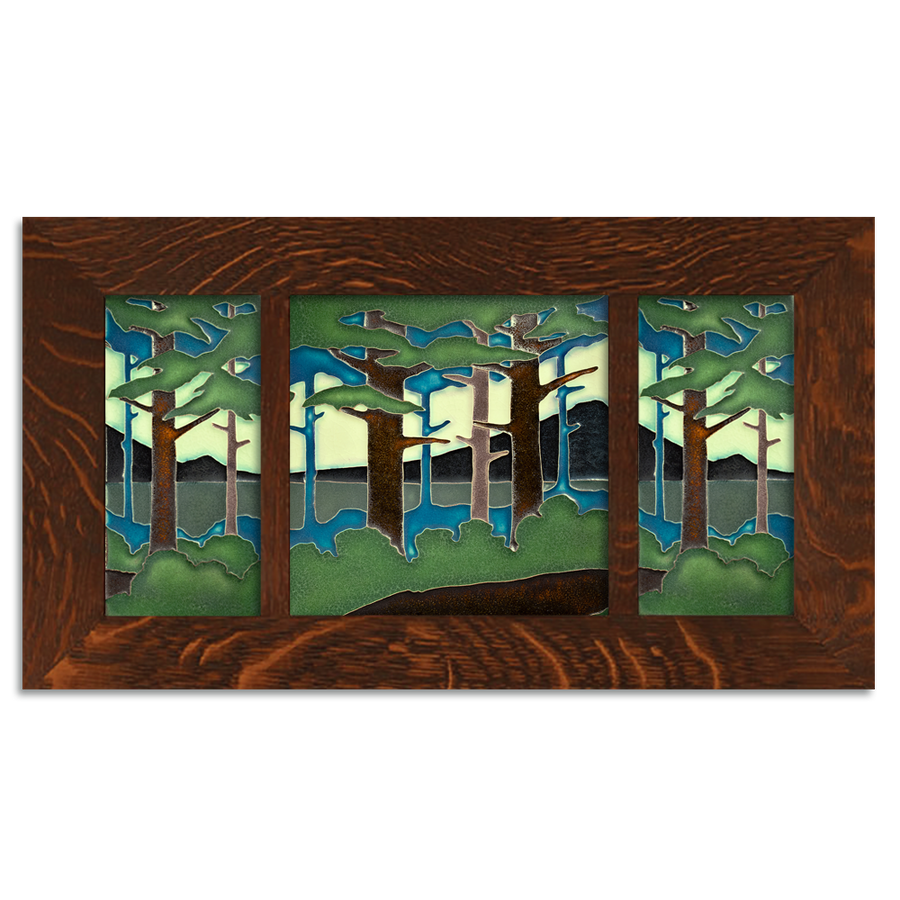 Motawi Framed Pine Landscape Triptych
The Pine Landscape series is adapted from Grueby Faience designer Addison LeBoutillier's tile "Pines." 

Motawi Tileworks is based in Ann Arbor, Michigan where they design and make all of their ceramic tiles by hand. They can be hung on the wall or displayed on a stand.
a combination of 4x8 and 8x8 tiles
size with frame:

11 1/2" x 20 1/2"

can be hung by a keyhole on the back 
The solid wood frame is built by Family Woodworks in Pennsylvania with premium 2-inch flat quartersawn white oak wood and finished using their 4 step signature process. 
solid oak
2" wide
nutmeg finish