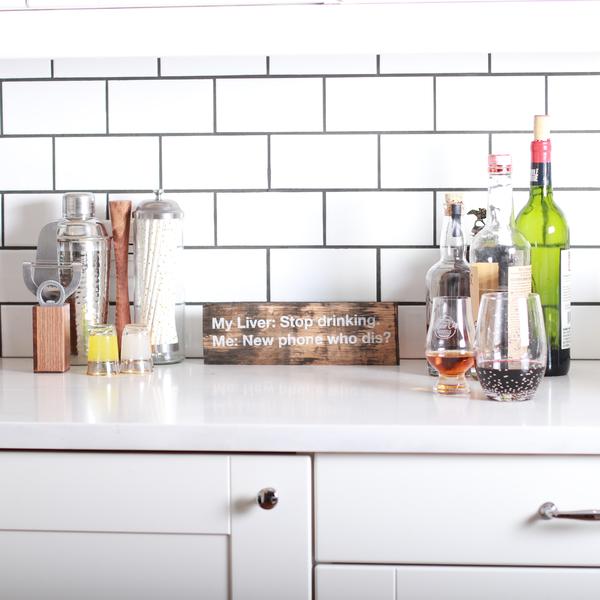 Need a way to tell your friends your liver isn't the boss of you? Printed on a piece of authentic reclaimed whiskey barrel wood, this sign is designed to sit on a counter, shelf, table, or hang!
11" x 3" x 1"

reclaimed whiskey barrels
Motor City Barrels is a family-run woodworking shop in Berkley, MI. The wood is all cut from reclaimed Detroit whiskey barrels, and each piece has its own unique patina. Measurements vary slightly piece to piece, as does patina and exact coloring.