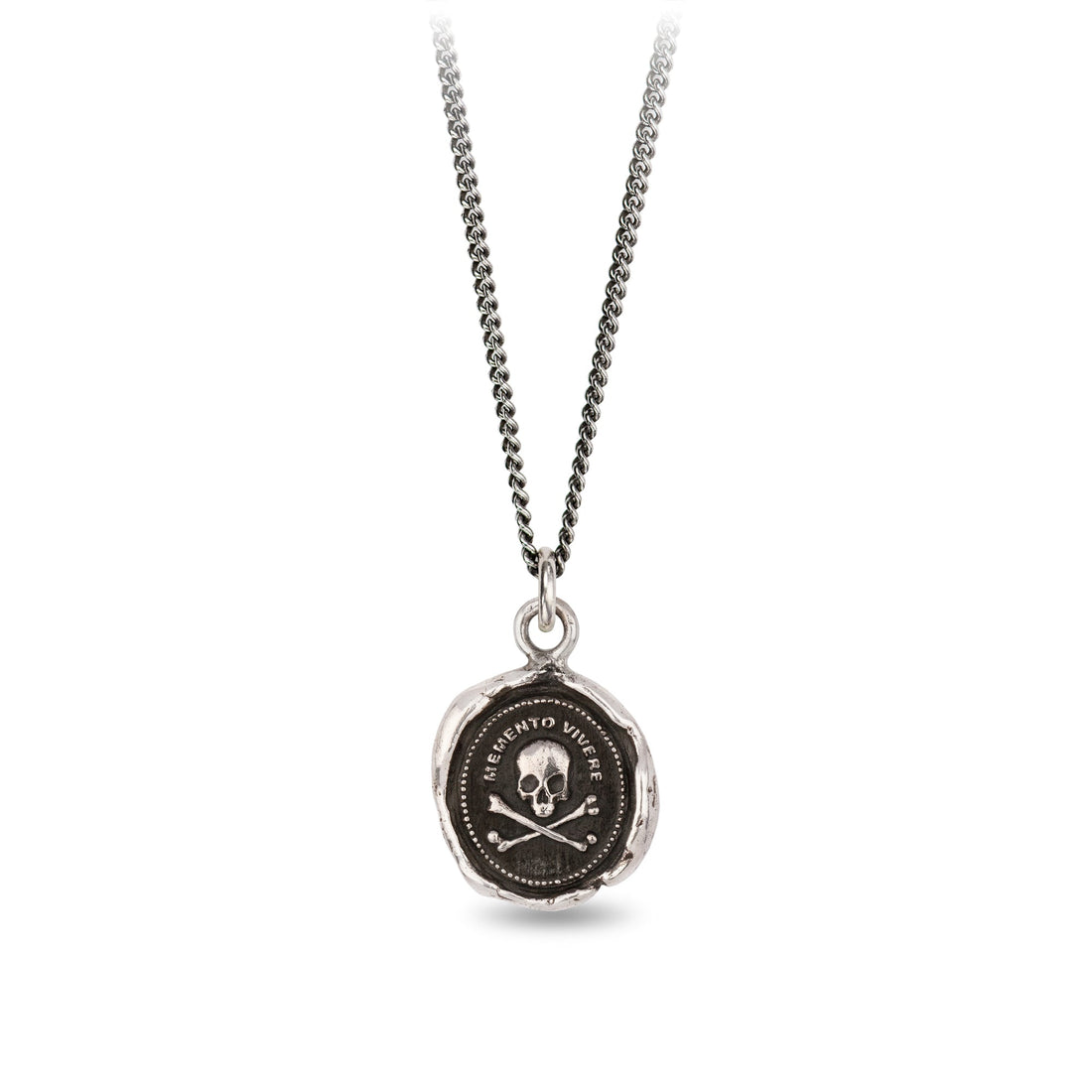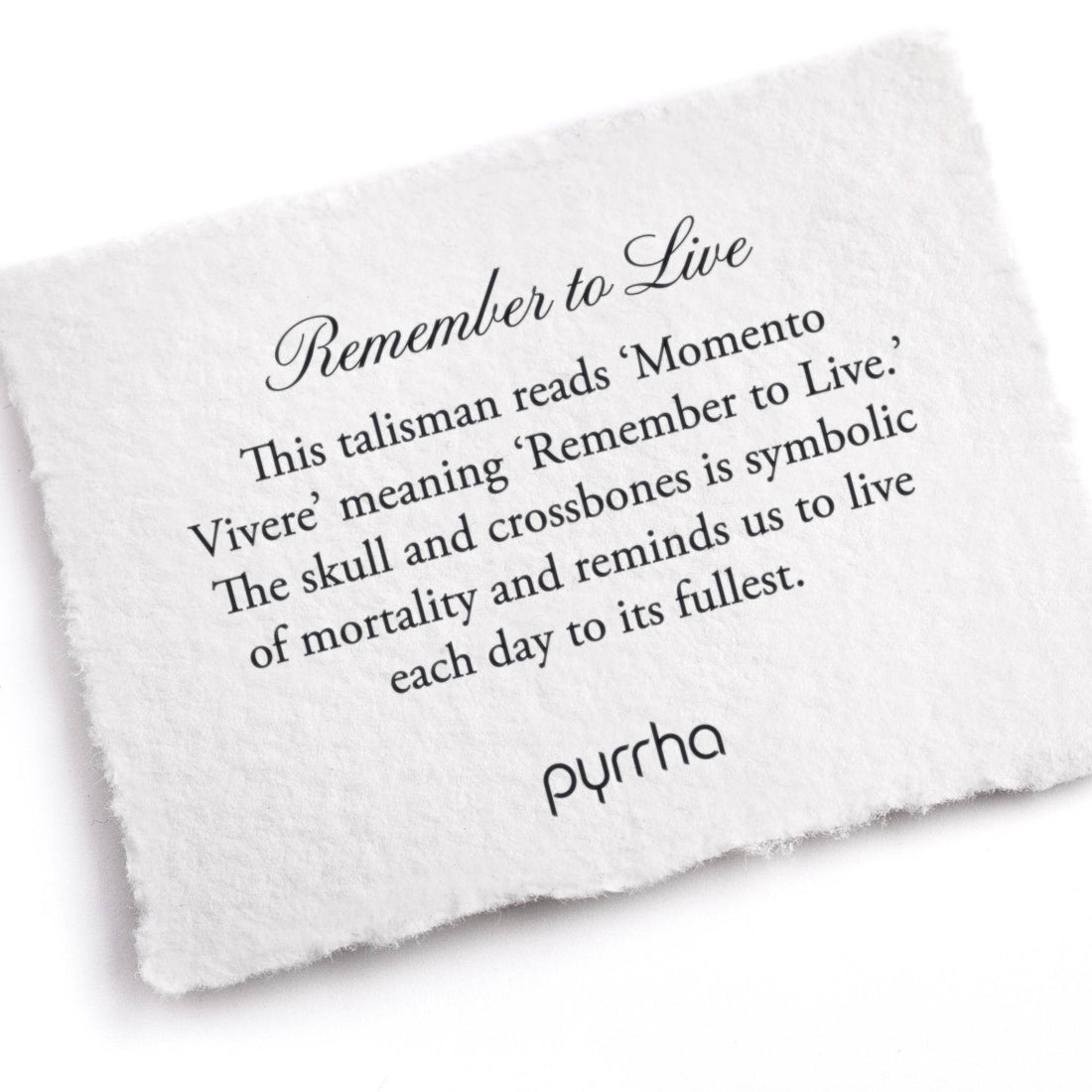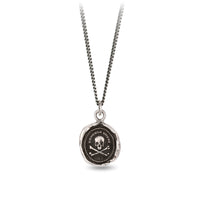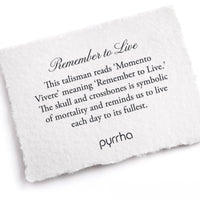 Remember to Live Necklace
A sterling silver talisman cast from an authentic Victorian wax seal.
This talisman reads 'Momento Vivere' meaning 'Remember to Live.' The skull and crossbones is symbolic of mortality and reminds us to live each day to its fullest.
sterling silver
18" chain 
pendant 3/4" x 3/4"
In 1993, Wade and Danielle Papin met, fell in love and began handcrafting jewelry at their kitchen table in Vancouver. Two years later, they founded Pyrrha with a commitment to letting their materials inspire their work. 
After experimenting with a range of design styles, they found their calling in a box of dusty old Victorian wax seals. They began casting jewelry from the rough-hewn, antique seals and thus Pyrrha was born. The resulting jewelry is Pyrrha's now iconic line of talisman necklaces, bracelets, cuffs and rings made from reclaimed silver, bronze and gold. Each piece is handcrafted in Pyrrha's Vancouver studio.