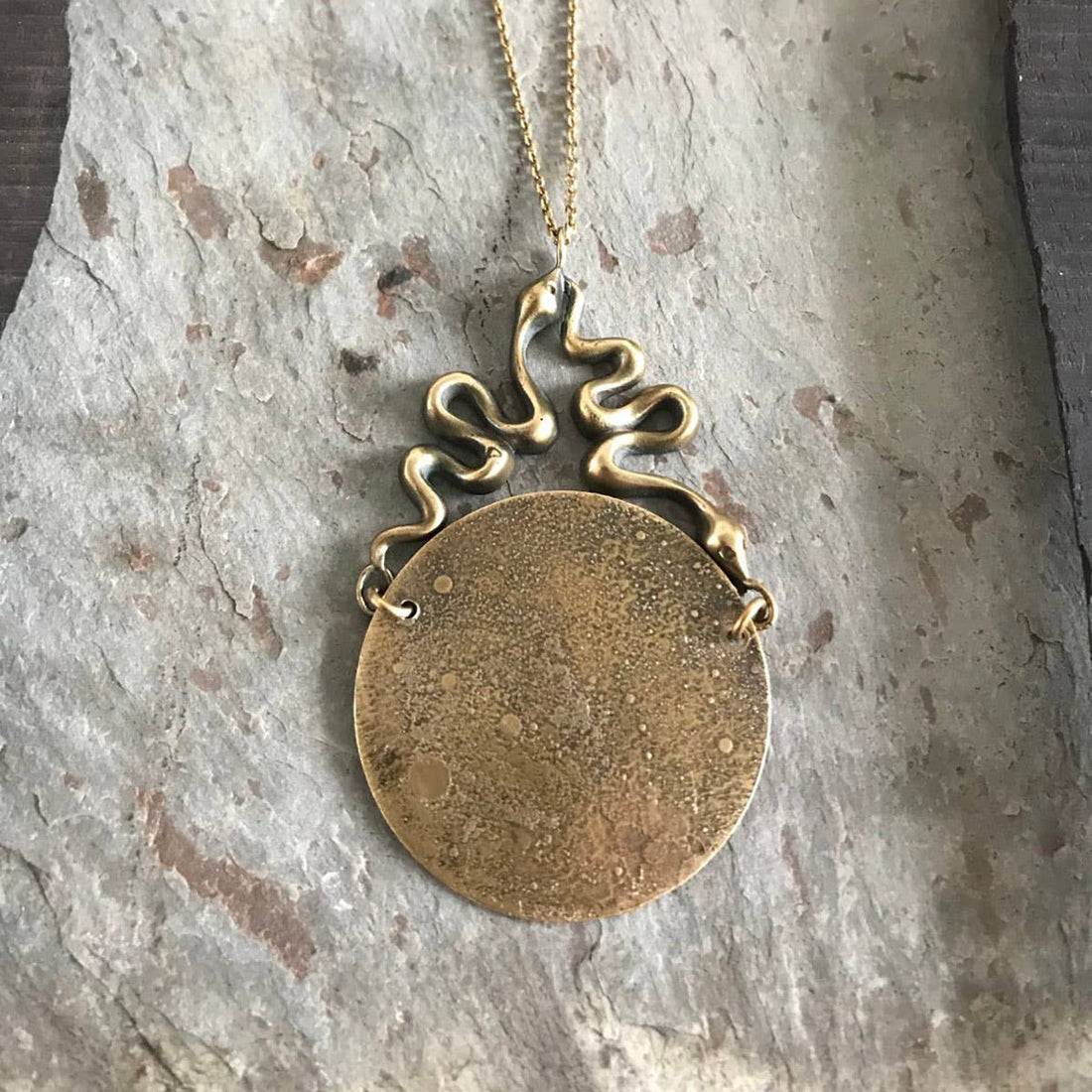 Two serpents holding an etched full moon. 
sterling silver, brass
pendant 2 1/2" x 1 1/4"

chain length 32"
handmade in Easthampton, MA
Tiny Anvil Jewelry references armor, talisman, simple tools and instruments of measurement that provide the wearer with a sense of grounding and protection. Designs play with themes of structure and decay, utility and cosmology, the natural world and the industrial world, and overall, simplicity, resulting in jewelry that is both bold and everyday wearable.