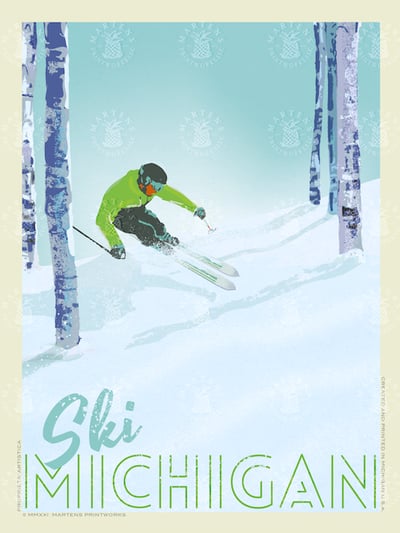 Ski Michigan Print | 18x24
This image has been watermarked. Purchased artwork will not have a watermark.
A bright neutral scene with skier passing through Michigan birch trees. Created in the style of an old vintage poster.
18" x 24"
unframed archival paper
made in Lansing, MI
Martens Printworks, LLC. produces original lithographs that are inspired by the subject matter, color and design seen in a foregone era of printmaking. These completely new and original lithographs are a series of works that represent several well-known locations in the grand state of Michigan. They are meticulously printed in Michigan using fine quality, environmentally friendly produced paper and light fast inks.