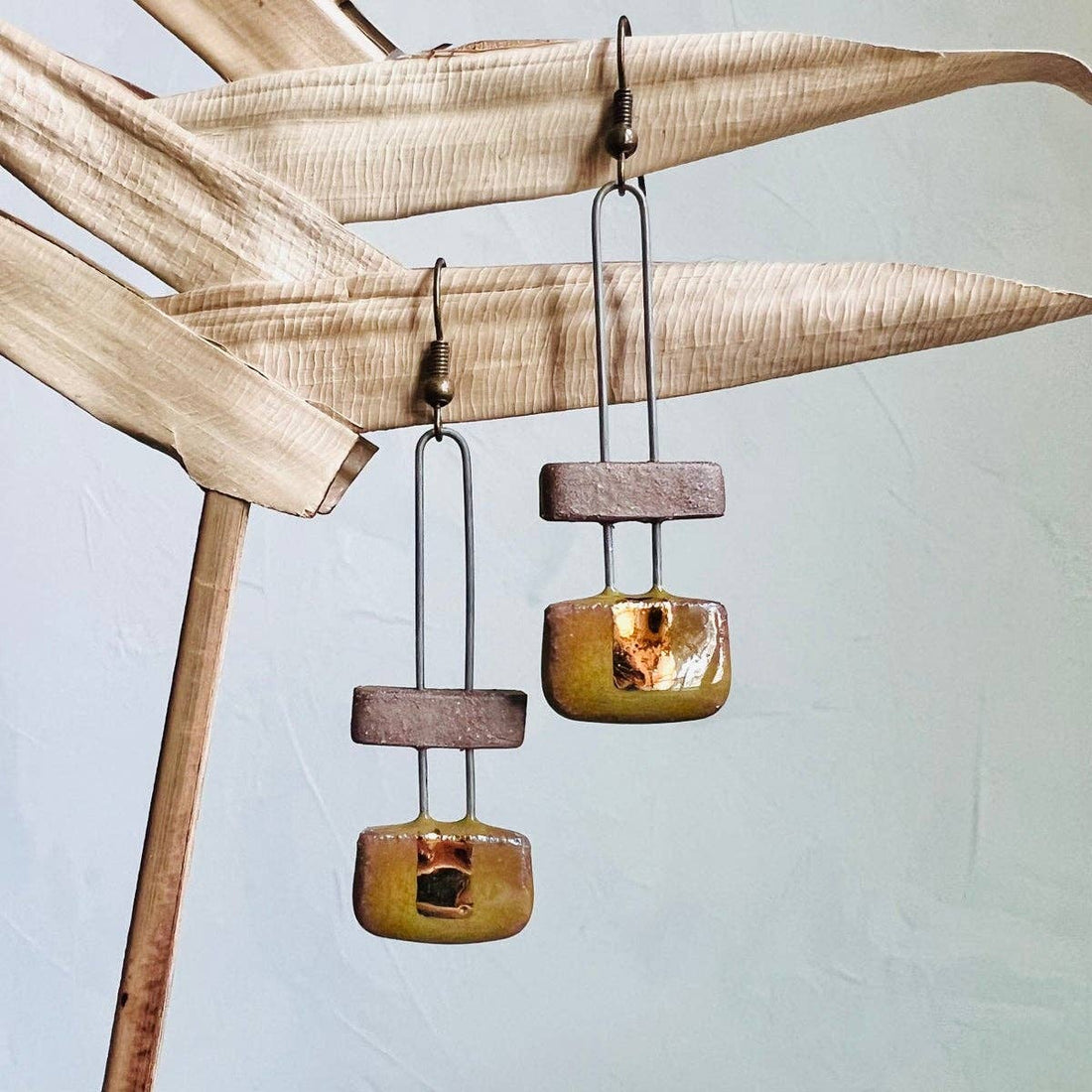 Two Tone Olive/Natural Clay Earrings
Each of these uniquely made earrings are cut from a sheet of stoneware clay, fired in a kiln, glazed, and then hand-painted with a 24K gold paint which is fired and fused on in the kiln as well. Throughout the entire process the earrings are kept side by side with their match, one made specifically for the other.
due to this beautiful handmade process, slight differences in earring height, color, and shape may be present

nickel-free brass ear wires

2 3/4" x 5/8"
handmade in Grand Rapids, MI
Nicole Klotz, the owner and artist behind The Artifact House, has always loved art and through her many trips to museums and galleries she fell in love with the authenticity of handmade artifacts from ancient cultures. She pursued art in college and started as a ceramic artist making and selling pottery. She found her way to making jewelry when she wanted a pair of earrings made from her favorite material - clay. Her natural curiosity and creativity keeps her play with new ideas, shapes, and textures hoping to continue to provide people with unique and authentically handmade pieces to add to their collection.